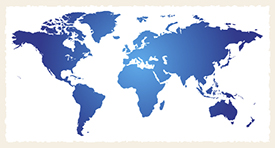 Personalized Online Painting Instruction in Watercolor


Personalized Online Painting Instruction in Watercolor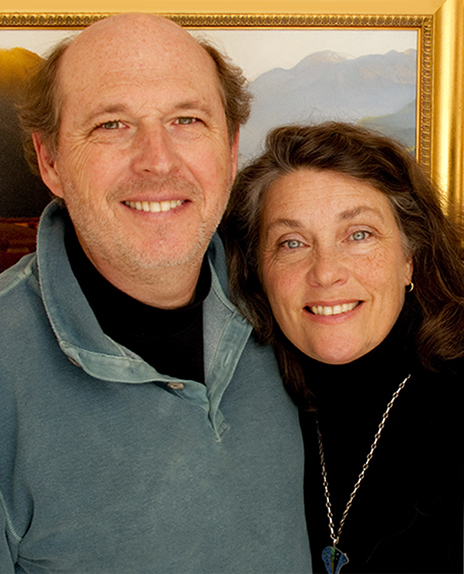 There is nothing more helpful than personal instruction and encouragement in your artwork - it can shorten the learning curve dramatically.
Now you can receive personal online painting instruction in watercolor directly from John Hulsey and Ann Trusty.

Our instruction gives you the benefit of over 30 years of painting experience with this challenging medium, saving you the "blood-sweat-and tears" of a long learning period and replacing that with the joy of learning quickly while you paint.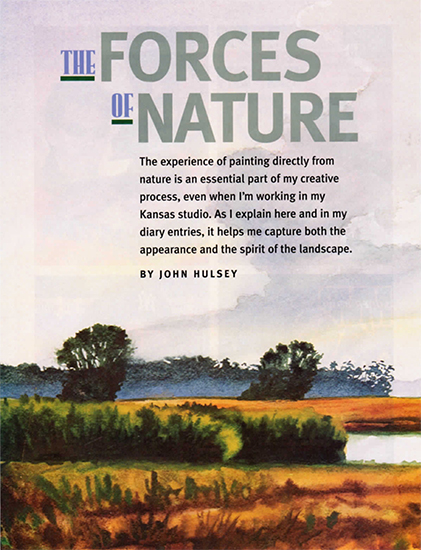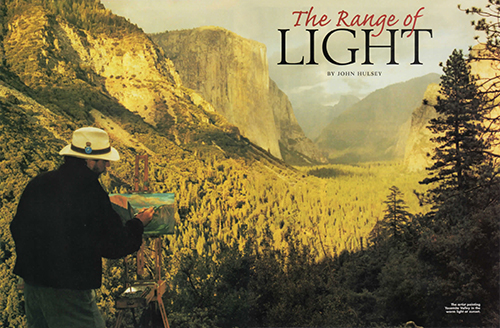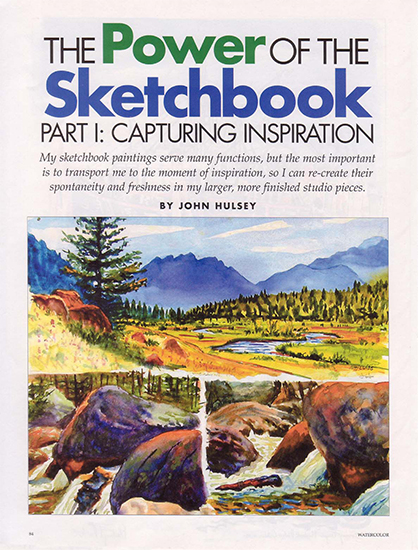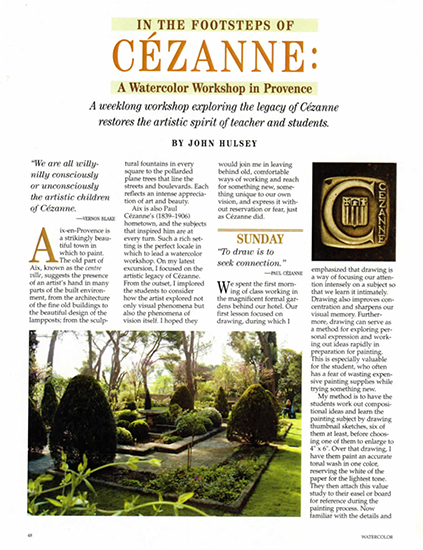 Above are some of the American Artist and Watercolor magazine articles about John's watercolor work. Just click on the image to read the articles.
How It Works:

When you subscri
be, you will
rece
ive a one-year Membership to The Artist's Road website. This is important because the website contains valuable supplementary articles and information that will be referenced as you learn. (
If you are already a Member, your Membership will be extended for an additional year.)


You will also receive a free downloadable copy (in pdf form
) of The Artist's Road Field Guide to Plein Air Painting in Watercolor. This Field Guide is an orientation to watercolor, the basic techniques,
tools and supplies that you need in order to participate in this online workshop.

You will receive links which will give you access to the online orientation and the first monthly step-by-step demonstration.
Each month you will have access to a new

illustrated

and detailed

step-by-step painting demonstration. Print out the reference photo(s) sent to you separately via email. Then follow along with our demonstration as you learn the steps, colors to mix and strokes to apply to complete the demonstration painting. We will give you a personalized critique from the work you send back, helping you to learn faster, with more confidence.

Here is an excerpt from one of our step-by-step demonstrations: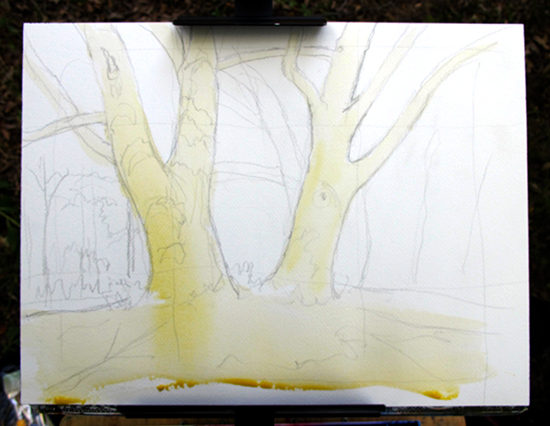 Step one is an intial wash of Naples Yellow on the trunks of the trees to create sunlight. I used my 1" oval sky wash brush for this.
Because Naples is a sedimentary color and tends toward chalkiness,
it goes down first on dry paper to maintain crispness.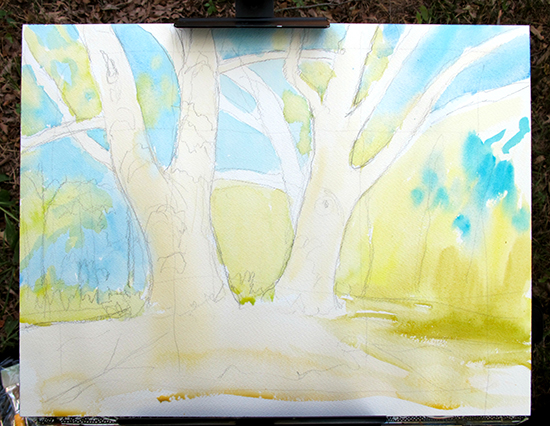 Next, also on dry paper, I lay in the sky with a thin, milk-like Cerulean wash, leaving holes for the greens. I am using my #20 Richeson Series 9000 pointed brush
here as well as for most of the rest of the painting.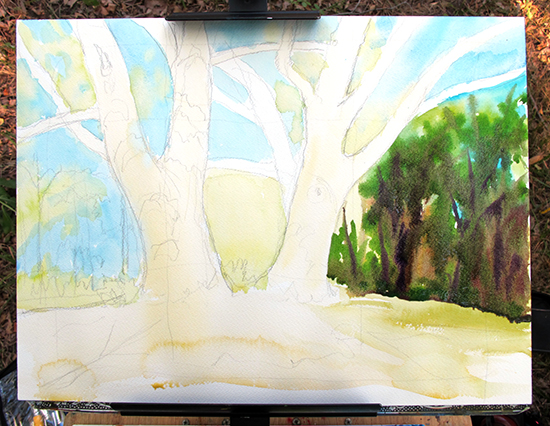 My greens are made from Cadmium Yellow Light (a cool yellow), and some Sap Green. I start by touching in thin patches of yellow-green into those holes in the Cerulean wash, making contact with the blue on all edges. By carefully matching the dampness of the yellow-green wash to that of the blue, I can let them touch and bleed into one another a little bit to soften their edges.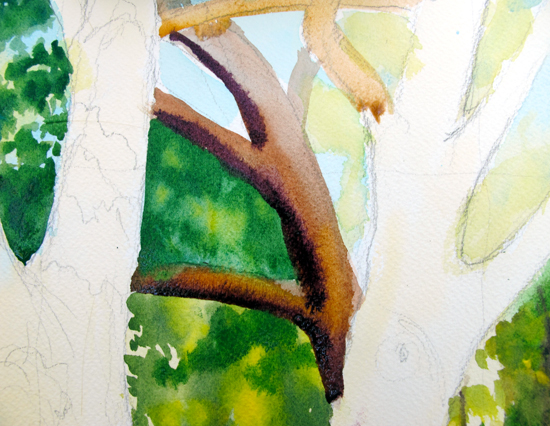 Continuing to paint the negative shapes in the background, I am suggesting the forest behind the oaks with milky-thick strokes of Cadmium Yellow and Sap Green which I allow to bleed also. As the area begins to dry and lighten, I stroke in some rather thick Burnt Umbers and Violets, which bleed less and hold the shape of the suggested tree trunks. Sharp edges in the background would distract from the main subject -
the White Oaks.

You will be assigned a

lesson to complete using the skills you have learned in each monthly demonstration. C
omplete your original painting, photograph or scan it and then email it to us. After reviewing your work, we will email you with the private link allowing you to view online the video we have made showing your painting along with our constructive criticism and illustrated tips on how you can improve your vision and techniques.

Each month builds on the lessons of the month before, ensuring that your hard work results in growing skill and achievement.

We look forward to working with you. Personalized Online Painting Instruction with John Hulsey and Ann Trusty will be available to a very limited number of students only, in order that we might provide the highest level of mentoring. Enrollment will be on a first-come, first-served basis, so sign up today to avoid a waiting list.

Cost:

Personalized Painting Instruction is available as a recurring monthly payment through PayPal of $150.00/month. You may discontinue at any time. If you would like more information, please contact us here with your phone number and a good time for us to call to talk about your specific painting goals. (If you prefer other payment arrangements, contact us.)

What You'll Need:
In order to participate in Personalized Online Painting Instruction with John and Ann, you will need to be able to receive and to send images through email and to take digital pictures of or scan your work (in order to send images via email). Each monthly demonstration becomes available for viewing the first week of the month, along with a higher resolution reference photograph which will be sent to you via email. Email your work to us by the 25th of each month for critiquing. Critiques will be posted before the first of the following month.
Click on the button below to enroll.
Become an Artist's Road Member Today!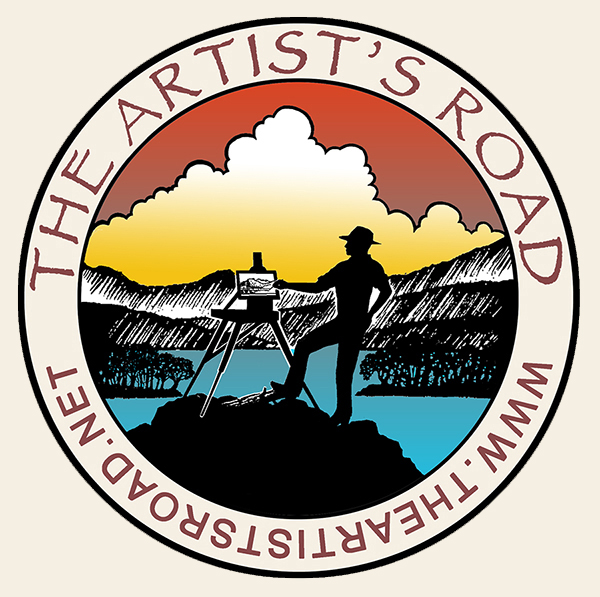 Click here to become a Member and enjoy access to all the in-depth painting and travel articles, videos and tutorials. Guaranteed!

Already a Member?
Log in here. To renew your membership, log in and follow the links.
Pay-Per-View Articles
New! If you're not a Member of The Artist's Road, some of our articles are available as Pay-Per-View.
Click here to find out more!
Perspectives
Not ready to become a Member yet? Subscribe to our free email postcards, "Perspectives". Enter your email address here.
The Artist's Road Store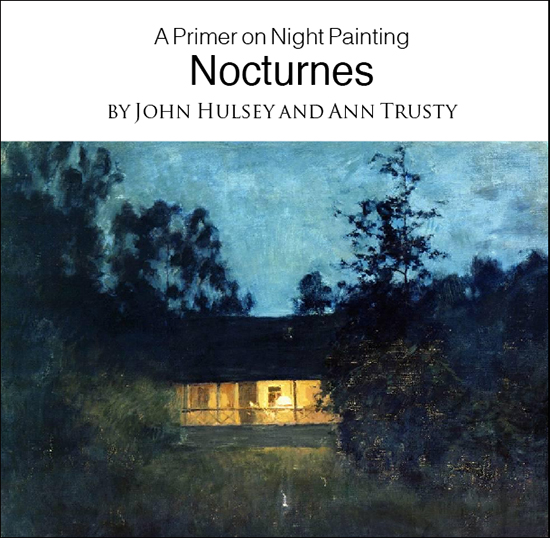 Nocturnes - A Primer on Night Painting
Filled with inspirational examples by the masters of nightime painting, this little book is sure to fire up your creative energies. Never tried painting at night? We show you how it's done with a step-by-step-oil demo and a tale of night painting in the wilds of Rocky Mountain National Park. The Primer on Night Painting - Nocturnes is a 7 x 7" PDF download with 40 pages of text and images. It includes a gallery of paintings by masters of the nocturne, information to inspire and encourage you in your plein air nocturne painting, an illustrated step-by-step demo and tips for working in pastel and oil. Also available in a softcover edition. Check out the tools and other products that we use in our own art and travels in The Artist's Road Store. We only offer things for sale that we enthusiastically believe in.
Save
Save
Save
Save
Save
Save
New Member Content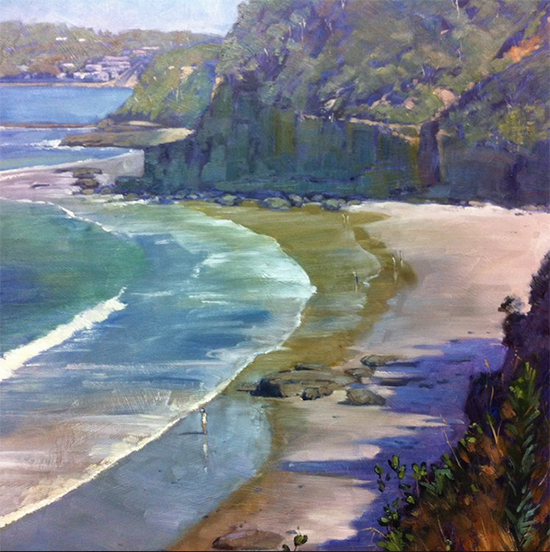 Voices of Experience:Brett "Mon" Garling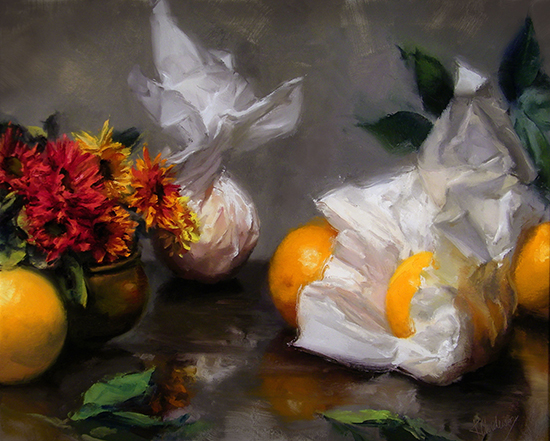 Voices of Experience:Kurt Anderson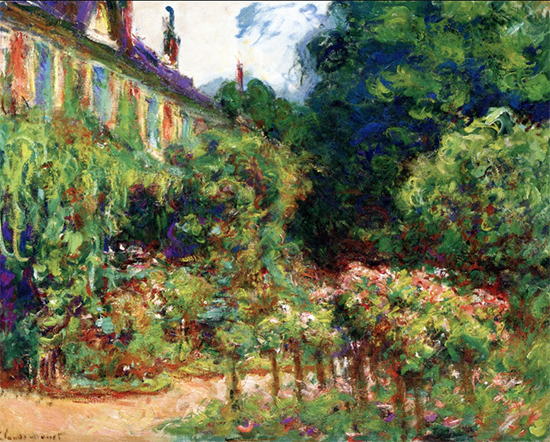 The Best is Yet to Come-Art After 65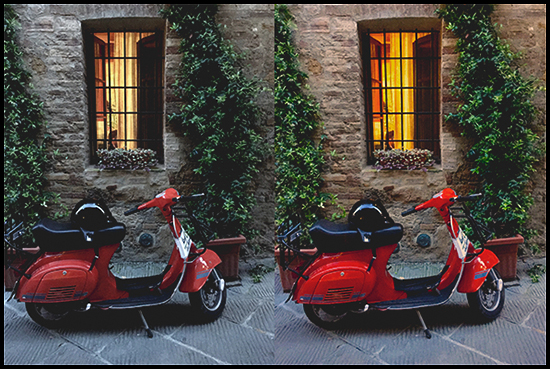 iPhoto Edits-From "Ho-Hum" to "Wow"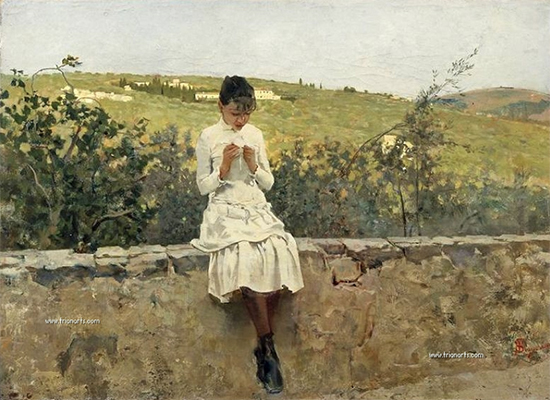 The Italian Macchiaioli
Forerunners of Impressionism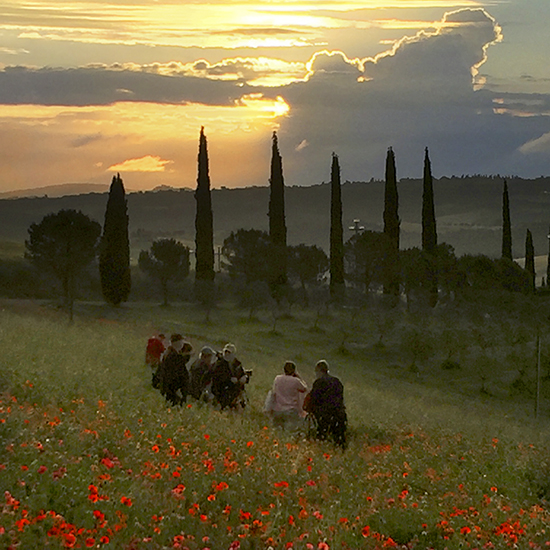 Art Among the Poppies:Part 1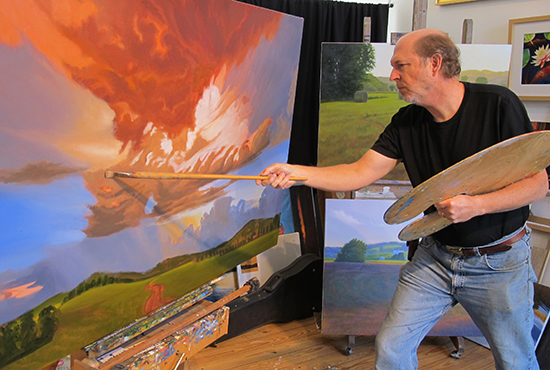 Oil Painting Brushes
Morni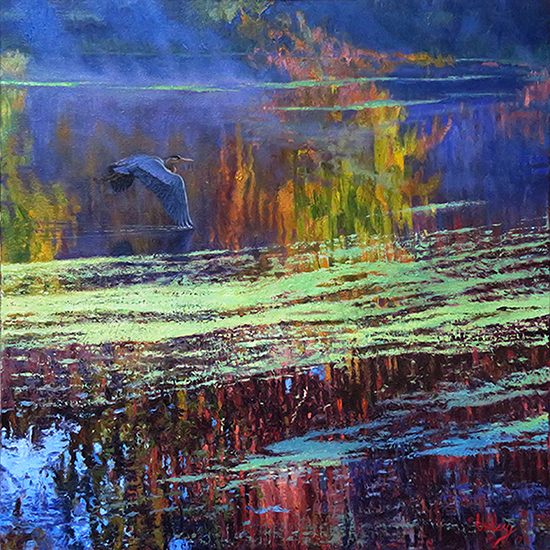 ng on the Pond I
A Painting Knife Oil Demonstration
How E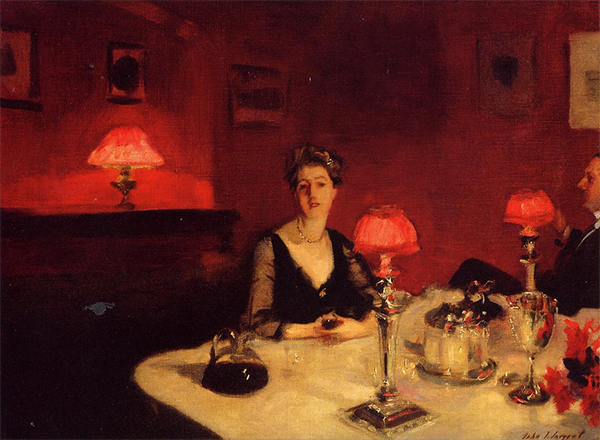 dges Make a Painting Sing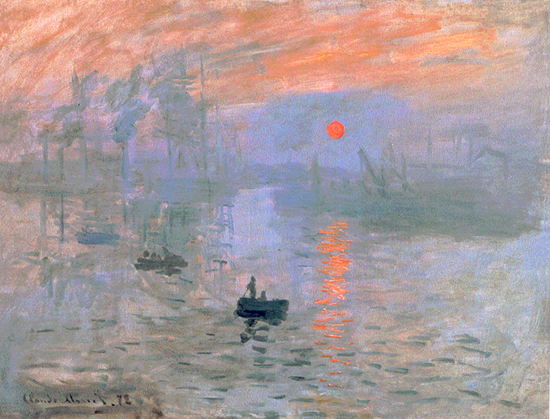 The Perspectives Archive

and MUCH MORE!
Save
Save
Save
Save
Save
Save
Save
Save
Save
Save
Save
Save
Save
Save
Save
Save
Save
Save
Save
Save
Save
Save
Save
Save
Save
Save
Save
Save
Save
Save
Save
Save
Save
Save
Save
Save
Save
Save
Save
Save
Save
Save
Save
Save
Save
Save
Save
Save
Save
Save
Save
Save
Save
Save
Save
Save
Save
Save
Save
Save
Save
Save
Save
Save
Save
Save
Save
Save
Save
Save
Save
Save
Save
Save
Save
Save
Save
Save
Save
Save
About Us

We are artists, authors and teachers with over 40 years of experience in painting the world's beautiful places. We created The Artist's Road in order to share our knowledge and experiences with you, and create a community of like-minded individuals. You can learn more about us and see our original paintings by clicking on the links below.
About Ann About John
Hulsey Trusty Studios
We are also regular contributors to the Plein Air blog at Artist Daily.