A Good Start

Perspectives No. 363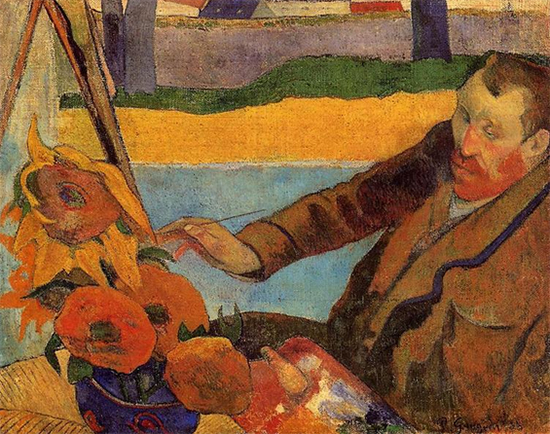 Van Gogh Painting Sunflowers 1888 Paul Gauguin

Among the many hard-won painting lessons we have had to learn over the years is the importance of making a good start. It matters not whether one works in watercolor, oil, pastel, or any other painting medium—the discipline is the same. With a good start, the painting almost takes care of itself.

Here are the first steps we teach our aspiring students about painting from life. Once mastered, amazing improvements always follow.

1. Take your time. Look long and deeply at your subject before touching a brush. There is always more than one painting in front of you.

2. Work to a plan by imagining what the finished painting might look like. Decide what is important and what you can leave out. Hope is not a good painting plan.

3. Learn the subject by drawing thumbnails of the composition first. Make as many as needed to develop confidence.

4. Make concrete decisions about the colors and light, contrasts and values.

5. Pre-mix large color masses, preferably into color strings, and stick with them. Use lots of paint and refrain from adding arbitrary colors halfway through the painting.

6. Get to know your tools. Pick the correct brush for the shape or stroke needed.

7. Get the paint out of the palette and onto the canvas. You can push it into shape there.

8. Good color comes from clean colors on the palette and the brushes. Do the housekeeping as you work.

9. If you don't know what to do next, put your brushes down until you do. It isn't often that one accidentally makes a good painting.

10. Working outdoors, don't try to "chase the light". If it is gone, stop.

We realize that is a lot to keep in mind, but with practice, this discipline will become second nature. Just remember that there really is no substitute for "putting in the miles" on canvas. That is how we all get better at our craft. Above all, have fun and don't be too hard on yourself if you are not happy with a painting. It is the experience of painting that really matters.