Artists' Gardens

Frida Kahlo and Casa Azul

Perspectives No. 439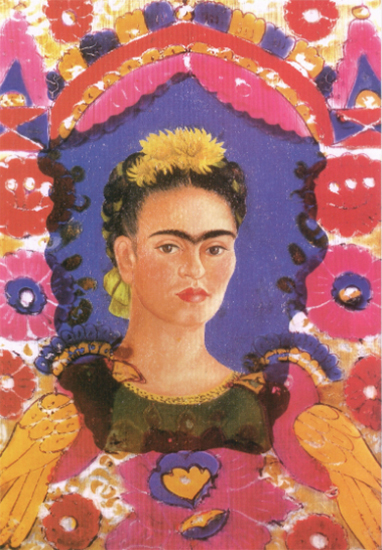 Self Portrait - The Frame 1938 Frida Kahlo


"I paint flowers so they will not die."
– Frida Kahlo
Frida Kahlo's short life (1907 - 1954) was filled with color. Casa Azul, her home from childhood, remains a legacy to her love of flowers and brilliant color. Today, sixty-seven years after her death, the gardens and home are a museum open to the public. (Be sure to check the Casa Azul website for Covid-19 restrictions.) The garden is maintained as closely as possible to the inspiration that first created it, with plants that were used in Kahlo's art and in her life, some still flourishing from when she lived there.

In 1929, Kahlo's father, Guillermo, transferred ownership of the home where Frida was born and had grown up, to Frida and husband, Diego Rivera. They transformed the home and gardens to celebrate indigenous Mexican culture, removing non-native plants and European influences.

Flora and fauna surrounded Kahlo. She wore flowers from her Casa Azul garden in her hair, filled the house with garden marigolds, and surrounded herself with a bevy of animals native to Mexico. Cacti and elephant ear plants were incorporated into her paintings. Bougainvillea was a favorite source of inspiration.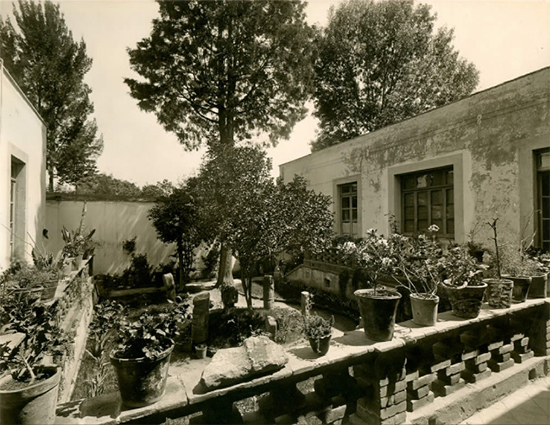 Photo of Frida Kahlo's Garden at Casa Azul courtesy Museo Frida Kahlo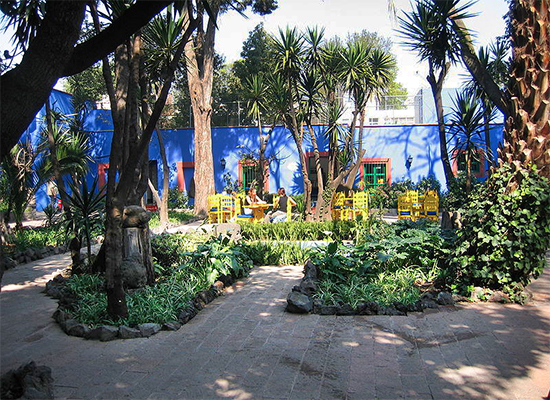 Gardens at Casa Azul courtesy Wikimedia Commons

Nature provided a refuge. Kahlo had suffered from polio as a child, resulting in one leg less developed and twisted outwards. At age 18, the bus she was riding in was hit by a streetcar in a horrific accident that left her with catastrophic injuries that would require surgeries for the rest of her life. She lived in chronic pain. Her father, a photographer, provided her with a paintbox and brushes and her mother hired a carpenter to create an easel that could be used from bed.

Although Kahlo lived in various residences during her tumultuous marriage to Diego Rivera, she maintained Casa Azul and made it her primary home in 1939, living there until her death. The garden paths were created to accommodate her wheelchair.

At the end of her short life, she wrote in her diary, "I hope the way out is joyful, and I hope I never come back again."