Cecilia Beaux

Perspectives No. 326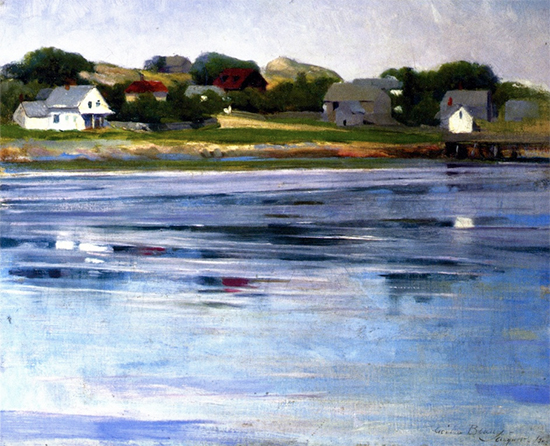 Half-Tide, Annisquam River (Cape Ann) ca. 1905 Cecilia Beaux
Artists are drawn to the rugged topography, quiet coves and brilliant light of Cape Ann, Massachusetts. The area hosted its second plein air painting competition and festival this year (2017) with the slogan, "An invitation to paint en plein air where it all first began."

This month we've written about the history of artists convening to paint in Cape Ann in our article for Members, "Motif No. 1 - The Painters of Cape Ann". Well known artists have traveled to Cape Ann since the middle of the 18th century. It became the nexus of the oldest continuously working artist colony in America.

Over the decades, Cape Ann exerted a pull on talented artists of the very highest caliber. The roster of talent reads like a Who's Who of American Art, from Winslow Homer, William Morris Hunt, Frederick Mulhaupt, Frank Duveneck, Willard Metcalf, Childe Hassam, John Sloan, John Twachtman, Edward Hopper, Aldro Hibbard, Paul Cornoyer and Marsden Hartley to Stuart Davis and so many more. There is less information readily available about the women painters of Cape Ann.

One of those women artists was Cecilia Beaux (1855-1942). Although she is most remembered for her exquisite portraits, Beaux painted occasional landscapes, including those of Cape Ann. She was quite prolific and was well-known and honored in her lifetime. Her portraits are often compared to those of Sargent. William Merritt Chase said, "Miss Beaux is not only the greatest living woman painter, but the best that has ever lived. Miss Beaux has done away entirely with sex [gender] in art."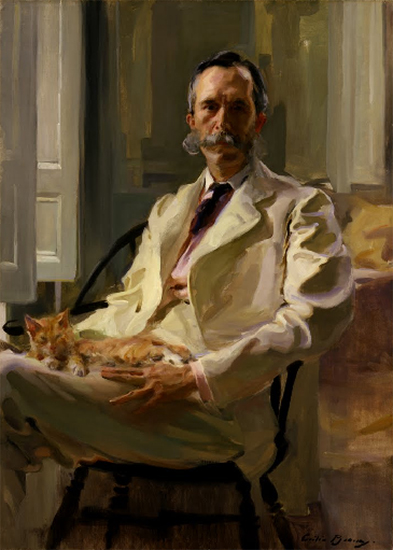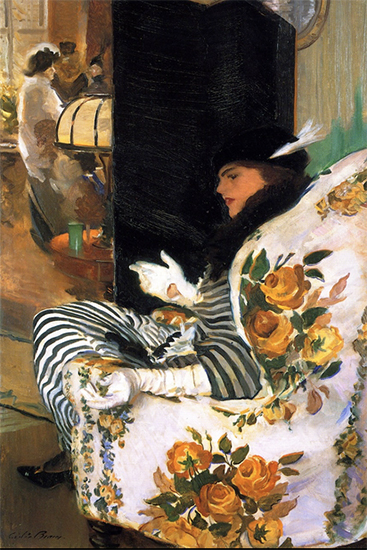 Man with the Cat (Henry Sturgis Drinker) 1898 After the Meeting 1914


Beaux studied art at the Pennsylvania Academy of the Fine Arts under the direction of Thomas Eakins. She became a successful portraitist before traveling to Paris to study further at the Académie Julian and the Académie Colarossi. Her studies in France came late in the impressionist period. Her work, however, retained the classical realism of her training. She went on to become the first woman to hold a regular teaching position at the Pennsylvania Academy of the Fine Arts. Among her many awards was the Gold Medal at the Exposition Universelle, Paris, in 1900.

Beaux had first come to Cape Ann with her family in the mid-1880s. She returned often and eventually built her home and studio, called Green Alley, on the eastern outskirts of the Point. She continued to spend her summers there and eventually became a full time resident. Beaux died at the age of 87.