Franz Bischoff

Perspectives No. 313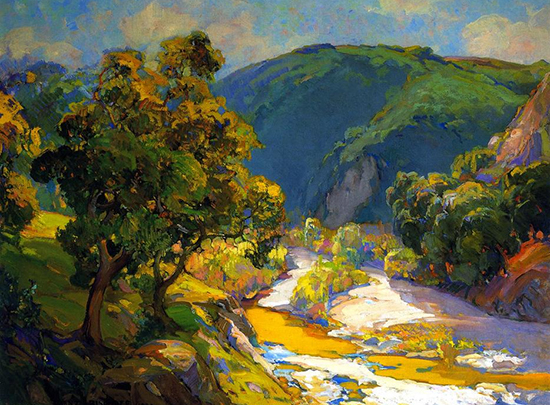 Vista Arroyo Franz Bischoff


In our Members' article this month on the origins of California Impressionism, we present a brief survey of fifteen of the brightest lights of the movement to give an overview of the history and wonderful art that they created. We hope that this will pique your interest enough to look further into the lives and times of your particular favorites. Many of these artists were European transplants who had interesting backgrounds and diverse professional experiences. Many, if not most, sought training in Europe, most notably at the Académie Julian in Paris, under Benjamin Constant and Jean-Paul Laurens. In France, they were exposed to Impressionism. A few, such as Guy Rose, knew Monet and lived in Giverny for many years. Some of them won medals in the European Salons. There perhaps has never been another time when so much highly trained artistic talent was on the move and ultimately headed for the United States.

It is interesting that these artists all came to California for different reasons, often after working in other states at a variety of occupations. Many settled in, but some made their contributions and left. Franz Bischoff (1864-1929) was one of those exceptionally talented Europeans who had an interesting life and separate career before moving to California. Bischoff was trained in design, watercolor and porcelain painting from a very early age in Bohemia and later in Vienna and Dresden. By the time he was 21, (1885), he had moved to the U.S. and begun porcelain painting in a New York factory. He later moved to Pittsburgh to decorate glass and then to Fostoria, Ohio when the factory moved there. After a career move to Dearborn, Michigan, he set up his own porcelain painting school and began to formulate and manufacture his own line of glazes.

For the next fourteen years in Dearborn he became nationally famous as the "King of Rose Painters" for his floral porcelain painting. Most of his subjects came from his own garden. His porcelain work won major awards and brought him international fame. His fame and business acumen made him affluent enough to move with his family to California in 1906, where he built a new Italian Renaissance house and studio in the artists' community of Arroyo Seco in South Pasadena.

It wasn't until his move to California that Bischoff took up easel painting seriously. Perhaps his comfortable financial position allowed him the luxury of applying his formidable artistic talents to a new genre. In any case, he excelled at both plein air and studio works and helped form the core group of artists who became known as the California Impressionists.

We found images of some of his highly sought after and costly porceleins online and thought you might enjoy them.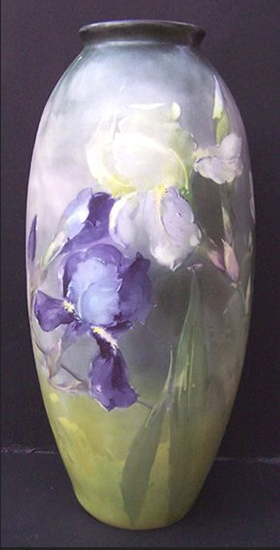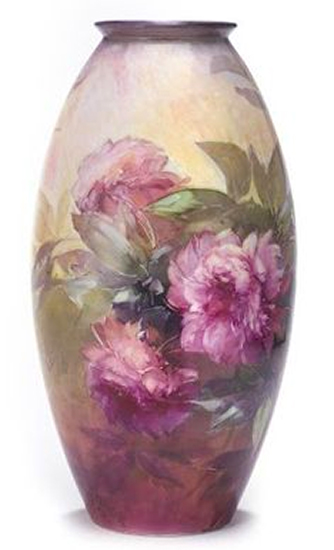 Save
Save
Save
Save
Save
Save
Save