Hit the Right Values Every Time
Perspectives No. 86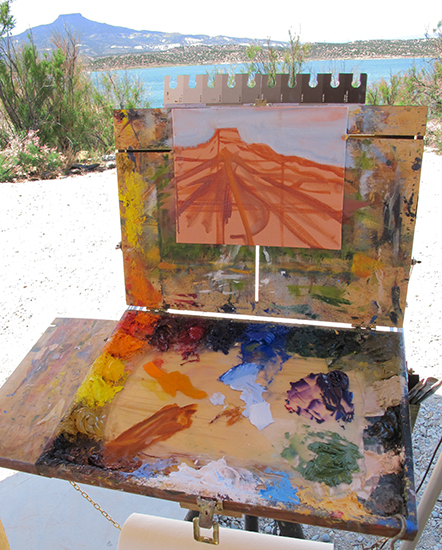 We are always searching for useful painting tools which will help plein air painters to learn faster, so when we saw the gray scale made by The Color Wheel Company, we recognized a great product which just needed a little tweaking to make it perfect for the outdoor artist. The features that make this scale so useful are the little windows in each patch of gray scale which allow the painter to sight through the scale to the subject. If the subject area is lighter or darker in value than the swatch, it is immediately apparent. Once the correct value is found, one need only to mix color to match the selected value to be right on the money every time. This scale was extremely helpful in teaching value discrimination to our struggling students during our recent painting workshop in New Mexico. Our simple modifications shown here allow the gray scale to be attached to a painting box so that it can be used hands-free - an important feature when our hands are already occupied painting.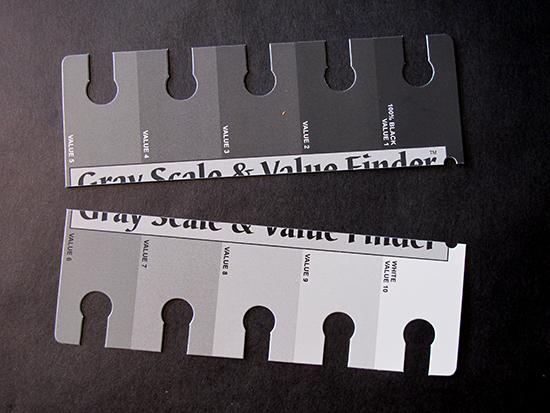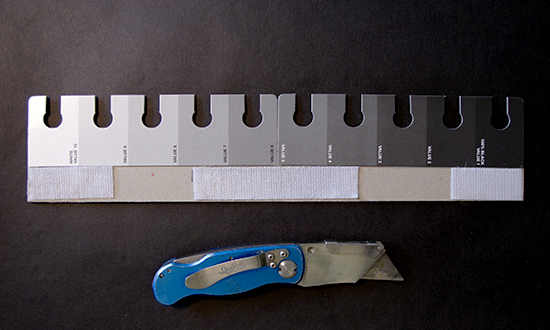 Step 1 - Cut the gray scale apart horizontally. Step 2 - Cut a piece of heavy chipboard 1 3/4 x 12"
Glue to back of scale leaving 3/4" below for
self-adhesive velcro.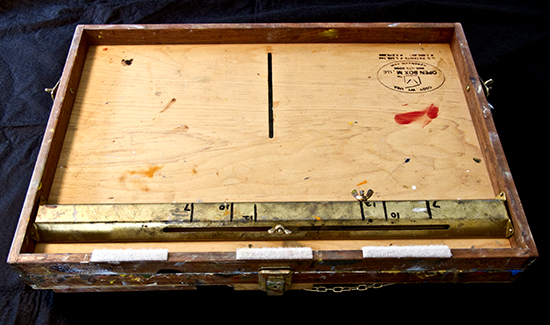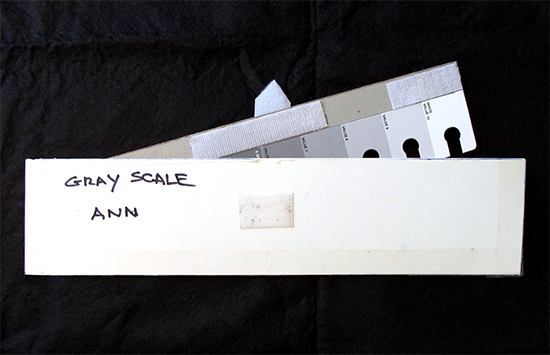 Step 3 - Adhere other side of self- Step 4 - To protect gray scale, make
adhesive velcro to top edge of a matboard envelope 12 1/2 x 3" with
pochade box or easel. velcro closure.

Materials you will need: Heavy chipboard, scrap matboard, 3/4" self-adhesive velcro, packing tape. You can purchase the Color Wheel Company gray scale, unmodified, directly from The Artist's Road Store here.