Monsieur Latour-Marliac
and Monsieur Monet
Perspectives No. 380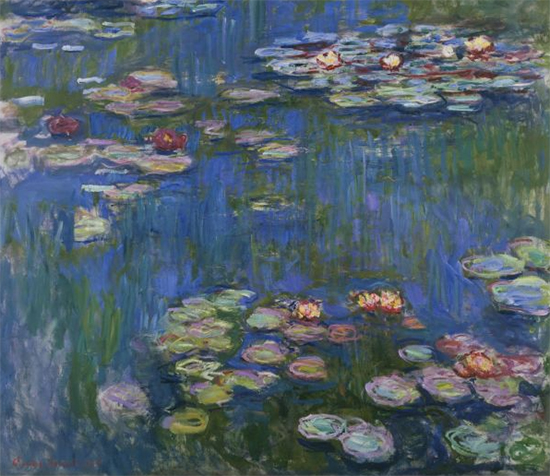 Nymhaea 1916 Claude Monet

We take for granted the great variety of colors of water lilies, including those in Monet's most famous paintings, Les Nymphéas, displayed at the Orangerie Museum in Paris, but they are a relatively recent development. It wasn't until 1889 at the World's Fair in Paris that the first colorful water lilies were seen by the public. Before that, the only hardy water lily in Europe was white, but because of the relentless work of Monsieur Latour-Marliac, fair-goers were treated to yellow, pink and deep red water lily varieties for the very first time.

This was a breathtaking achievement in horticulture. Latour-Marliac had worked for decades to hybridize the new colors and they were a sensation, winning a first prize at the World's Fair. Claude Monet attended that World's Fair, saw the water lilies and saw his future. He returned to Giverny, purchased the property he had been renting and began to build his water garden or "jardin d'eau". This would become the inspiration for his massive water lily canvases.

His first orders (1894) for aquatic plants were from the greenhouses of Monsieur Latour-Marliac and included several varieties of water lily, along with lotus, water chestnut, marsh marigold, loosestrife and more. (Latour-Marliac still maintains the order form from Monet.) Later orders were more specific to water lilies, including many deep pink and deep red varieties.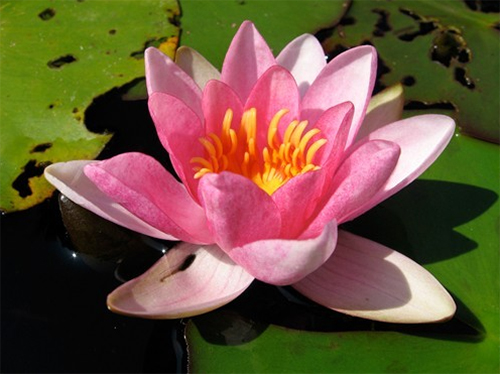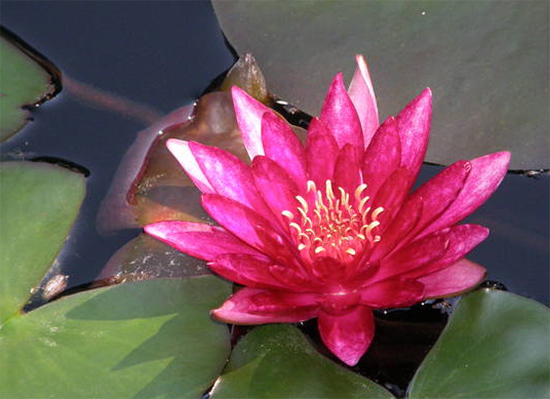 Nymphaea 'Laydekeri Rosea Prolifera' and 'Atropurpurea'

We cannot imagine how impressive and radical Monet's water lily canvases must have appeared to the public when he exhibited them for the first time. He not only presented a new way of seeing and painting but also featured little-known varieties of exotic-looking flowers as the subject—all of them floating in a nebulous space of sky and water suggesting the kind of compositions found in his beloved Japanese prints. What a sensation this must have been!

The Latour-Marliac gardens and greenhouses are still open to the public today and house nearly 300 varieties of water lilies. A small museum there contains historical documents including Monet's orders. Latour-Marliac was recognized as "Jardin Remarkable" by the French Ministry of Culture in 2004.

For more information, visit: Latour-Marliac.