Les Camoufleurs
Perspectives No. 297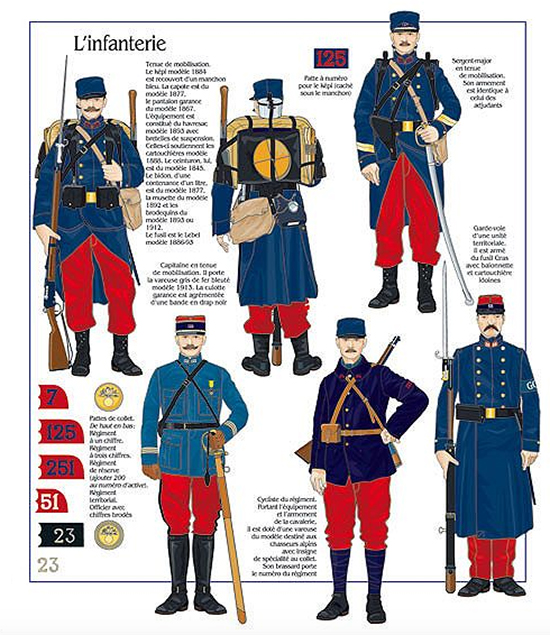 Artists became integral to the military effort of France during World War 1. Changing forms of warfare and modern firearms, made the traditional colorful uniforms of the French army impractical. Nearly all the soldiers still wore the famous red trousers advertising their presence to enemy soldiers.

In 1915, the French army established the world's first military unit dedicated to disguise—the Section de Camouflage (from the French camoufleur - to veil or disguise). The artists who were assigned to the unit became knows as the Camoufleurs. Artist Lucien-Victor Guirand de Scévola, who had studied at the École des Beaux Arts established the first camouflage team. It began with thirty artists, but expanded over the war to three thousand. In addition to hand-painting the patterned camouflage fabrics for military uniforms, the teams painted canvas screens and netting to hide gun locations and created artificial observation trees. Seven million square yards of fabric was used by the end of the war. Four workshops employed the teams—one in Paris and three closer to the fronts.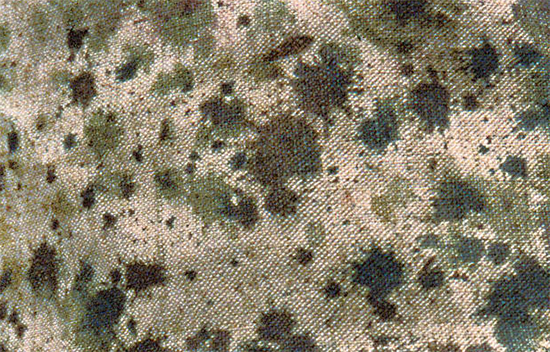 Hand-Painted French Camouflage Fabric Eugene Corbin 1914

The Camoufleurs included many traditional representative painters, but also included many well-known Cubists. Scévola wrote "In order to deform totally the aspect of the object, I had to employ the means that cubists use to represent it."* Cubist artists such as André Mare, Jacques Villon, Georges Braque, André Dunoyer de Segonzac, Charles Camoin and Roger de La Fresnaye were employed in the Section de Camouflage. In the years before the war, many of them had their artwork ridiculed by critics. They had been seen as unpatriotic and some had their work labeled "Boche painting" because their patrons included many Germans. But their work as Camoufleurs was critical to the war effort. Fifteen of the Camoufleurs were killed during the war.

Britain, the United States and Italy followed the French, establishing their own camouflage units in 1916 and 1917.
* Dazzled and Deceived: Mimicry and Camouflage
by Peter Forbes
Save
Save
Save
Save
Save