Lost in the Bushfires

Perspectives No. 453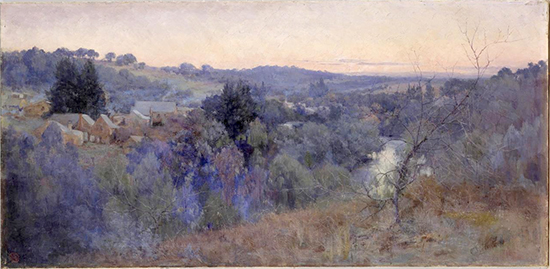 Evensong ca. 1900 - 1914 Clara Southern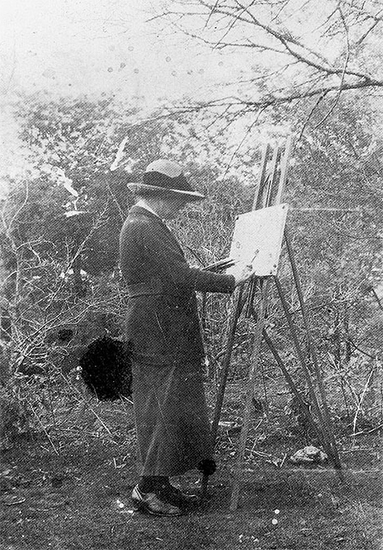 Tragically, only a small number of paintings by Australian Impressionist, Clara Southern (1860-1940) are still in existence today. Southern was a well-known artist, teacher, and promoter of the professional rights of women in the arts. Her list of achievements is long and includes many "firsts" — first woman member of the Australian Artists' Association, election to the Buonarotti Society and election to the Council of the Victorian Artists' Society, among others.

Her passion for painting began as a child and grew through her time studying with prominent artists, Madame Blanche Mouchette (founder of the Alliance Française in Victoria), and Walter Withers in Heidelberg. She went on to study at the National Gallery of Victoria. Her work was exhibited in the First Exhibition of Australian Women's Work in Melbourne in 1907, a solo exhibition at the Athenaeum Gallery in 1914, and was selected for the Panama Pacific Exposition in 1915.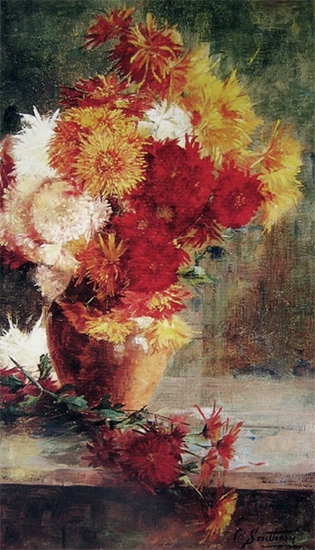 A Cool Corner ca. 1918 Chrysanthemums 1892
In 1905, Southern married John Arthur Flinn and settled in North Warrandyte. From her studio there she painted some of her most well-known works. Her welcoming personality is remembered and her encouragement of artists to visit her studio is attributed to the establishment of the area as an artistic community.
Unfortunately, Warrandyte and the region surrounding it were at high risk of bushfires. In 1939, devastating bushfires destroyed many of her major works. The Artists' Bushfire Relief Fund, to which she contributed work, held an exhibition to aid artists who had suffered loss in the fires. Southern's home, on a hill above the Yarra River, was spared in the 1939 fires, but destroyed in later bushfires.

To learn more about Impressionism in Australia and the Heidelberg School, members can visit: The Australian Impressionists. And to see the work of more of the female Impressionists, see: The Women Impressionists.