The Silent Sunbeam

Perspectives No. 432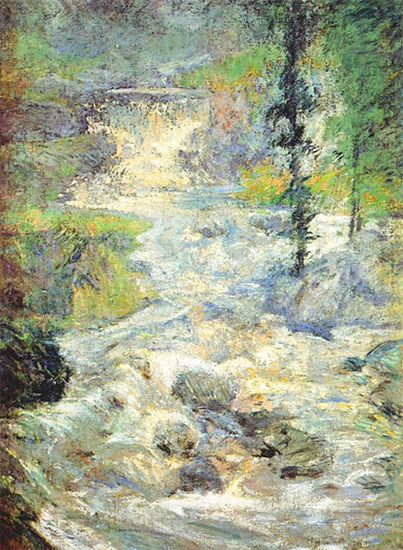 The Rainbow's Source 1890-1900 John Henry Twachtman
The German "philosopher of pessimism", Arthur Schopenhauer (1788-1860), articulated his perspective that challenged the very value of existence. His work did not reap as much attention as many of the other more well-known philosophers of his day, but did become highly influential to the next generation of philosophers after his death.

Schopenhauer had a deep respect for art and its role in helping us to understand the world around us. He wrote of the rational, forever-searching aspect of scientific thought in relationship to the still, immersive focus of art and the dependence each viewpoint must have upon the other.

"The method of viewing things which proceeds in accordance with the principle of sufficient reason is the rational method, and it alone is valid and of use in practical life and in science. The method which looks away from the content of this principle is the method of genius, which is only valid and of use in art. The first is like the mighty storm, that rushes along without beginning and without aim, bending, agitating, and carrying away everything before it; the second is like the silent sunbeam, that pierces through the storm quite unaffected by it. The first is like the innumerable showering drops of the waterfall, which, constantly changing, never rest for an instant; the second is like the rainbow, quietly resting on this raging torrent."

Schopenhauer's strong opinions on the subjects of his diverse interests combined with his irascible personality may have contributed to his limited influence during his own lifetime. However, his writings on perception, Buddhism, politics and psychology had great impact on future philosophers, physicists, artists and writers, dubbing him also "the artist's philosopher".