Artist Profile

Philippe Gandiol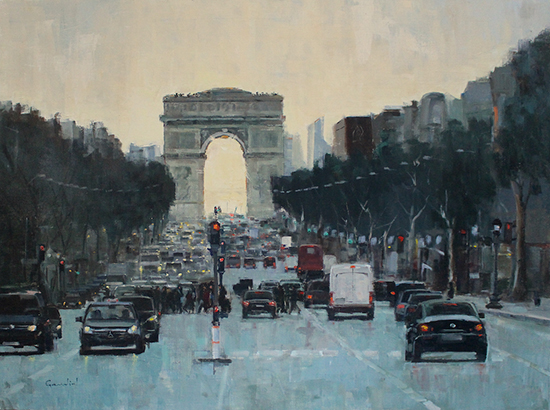 Champs Elysées at Dusk 30 x 40" Oil

"The painting becomes the master, I am the instrument."
The culture and artistry of a childhood in France is reflected in Philippe Gandiol's paintings. Although he moved to northern California in his twenties, Gandiol retains a European sensibility in his landscapes and cityscapes. He is an multiple award-winning artist and very active in the California arts communities. He wrote to us about growing up in France and the influences of its culture, about his mentors and his current work and processes.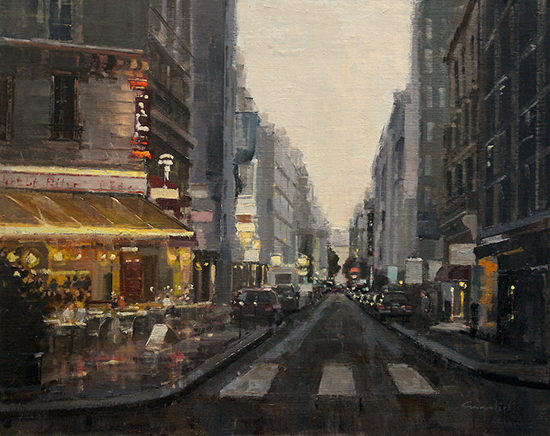 Dusk in Montparnasse 23 x 30" Oil

My grandparents who lived in Paris were a great inspiration to me. They loved art. The walls of their house were adorned with many paintings. My grandpa took me with him to visit some artists' studios and museums and also to concerts and plays. I remember doing some wood sculpting (very rough) using the many tools he had. My aunt was singing in a choir and a very close friend of her and the family was a renowned cellist.

There was a definite emphasis on all forms of art and cultural education (art, writing, music, acting, etc.) in high school and then in college. I think that, in my own experience, it was and still is much stronger in France than here.

To view Philippe Gandiol's interview
and to see more of his work, become a Member of
The Artist's Road today by clicking here.

Already a Member?
You can go immediately to the full article here.

Visit Philippe Gandiol's website here:
https://www.philippegandiol.com

All artwork copyright Philippe Gandiol