Racing the Sun

Perspectives No. 307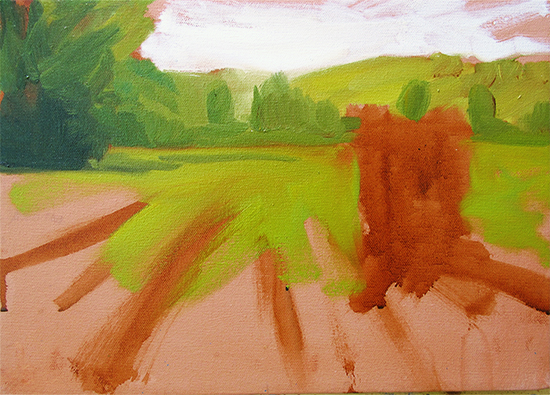 First Steps of the Plein Air Oil, Summer Brome
Complete absorption in the moment is often called "being in the zone" and for some mysterious reason, doesn't always happen every time we would like it to. However, practice does make a big difference, and over time we can train ourselves to slip into complete focus more often than not. Sometimes this un-awareness of our surroundings can be surprising, amusing or worse, when we finally pay attention to the rest of the world around us.

One time I was painting near a busy entrance to a Renaissance garden in Tuscany. I tuned out the activity around me to paint a pastel of the scene. After an hour, as I stepped back to sign the painting, I discovered an entire class of Italian school children gathered silently behind me with their teacher. As I turned to say "buon giorno", they broke out in spontaneous applause! I was both pleased and a little embarrassed that I had not noticed them before.

The plein air study here, Summer Brome, was another one of those "in the zone" moments, and it turned out well enough that it soon was to become a 30 x 40" studio oil painted on commission. A second study, Summer Evening, also began life as a humble plein air study, and it too was selected by my client for enlargement and refinement. We decided to tell the story of the step-by-step genesis of these little plein air studies into the larger, more refined paintings in our April article for members, From Plein Air to the Studio: Two Case Studies. We hope that you will enjoy seeing the step-by-step progressions of these paintings as we explain not only how the studies were done, but also how my painting processes change when I move from the hectic, "racing the sun" plein air approach to the more contemplative one of the studio.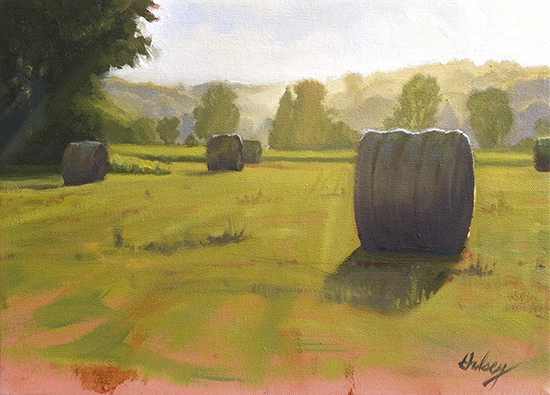 Summer Brome Study 10 x 14" Oil

To see this entire demonstration, click here.
Save