The Masterpiece
Perspectives No. 390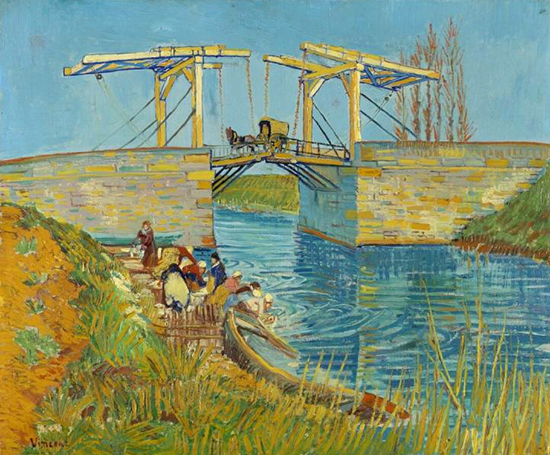 The Langlois Bridge at Arles with Women Washing 1888 Vincent van Gogh

Our painting workshop last October to St. Rémy was full of delightful surprises, not the least of which was the presence of Vincent van Gogh in the landscape all around us. The town of St. Rémy has commemorated van Gogh's brief stay by marking with illustrated plaques many of the places in town where he stood to paint the views. There are also round bronze markers set in the pavement at other spots with the signature, Vincent, engraved into them. The sanatorium, St. Paul de Maulsole, where van Gogh stayed is still there and operating. Inside, van Gogh's bedroom has been reconstructed. For six euros one can enter the sanatorium and walk through the cloisters and chapel up the stairs to the bedroom. The grounds are still surrounded by the old olive orchards, perhaps with some of the very trees he painted still growing there. It is an emotional experience to see them set against the familiar silhouettes of the nearby Alpilles, just like in van Gogh's paintings. We spent a morning painting there with our students.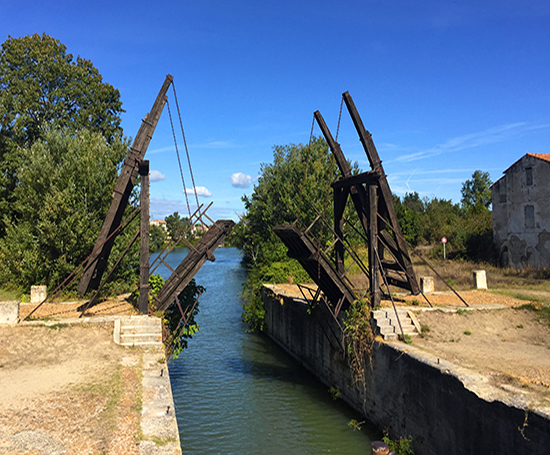 The Langlois Bridge Today

A little further away, near the town of Arles, is another amazing sight van Gogh loved to paint. We could hardly believe it still exists today—the Langlois Bridge. It takes a little work to find, but is well worth the trouble. The day we visited, very few people were around and we were able to explore the entire area. The bridge was built to span the Arles to Bouc Canal, part of a network of canals and bridges flowing to the Mediterranean. Van Gogh was so fascinated by its structure and setting that he painted it multiple times. The most famous version, The Langlois Bridge at Arles with Women Washing, is considered the first masterpiece of his Arles period. The wooden draw bridge van Gogh painted was replaced by a concrete bridge in 1930 which was subsequently blown up during WWII by the retreating Germans. Fortunately, the original bridge was preserved and has been relocated to its current position, renamed Pont-Van Gogh.