A "Wise Tendency Toward
Reasonable Impressionism"
Perspectives No. 391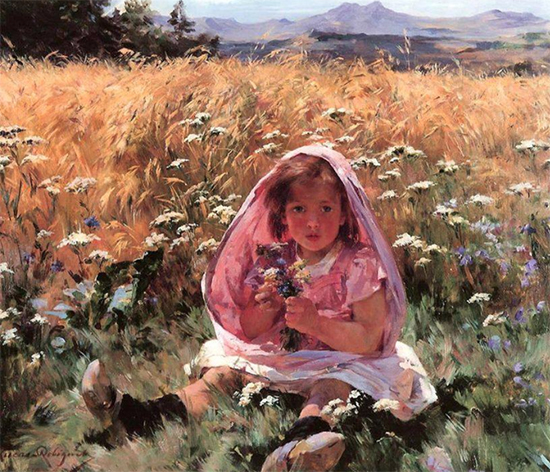 Little Girl in a Field of Barley Marie Lucas Robiquet *

Marie Lucas Robiquet lived to be 101 years old (1858 - 1959). During her lifetime, her light-filled paintings were exhibited in the Paris Salon de la Société des Artistes Français with honors. After her death, however, they disappeared from public view, and have only recently become rediscovered and appreciated. Robiquet was an independent spirit, painting not only in her native France, but also traveling to paint in other countries, particularly in North Africa. She is considered an "Orientalist" a title given to artists depicting aspects of Eastern and Islamic cultures.

It is not easy to find details of Robiquet's personal life, but she left behind a legacy of beauty in her artwork. The Parisian Illustrated Review in 1897 wrote that her work had a "wise tendency toward reasonable impressionism" by "an artist of the highest order." Here are a few of her paintings depicting life in France in the late 19th and early 20th centuries.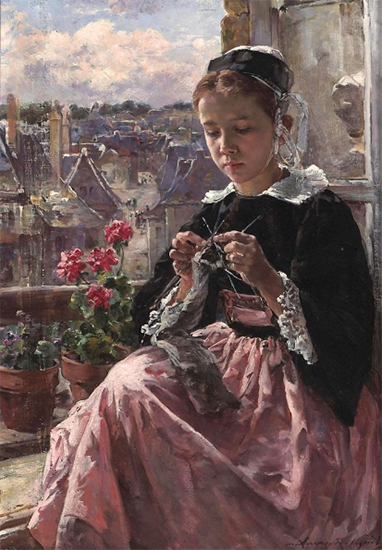 A Young Breton Woman Knitting by a Window Marie Lucas Robiquet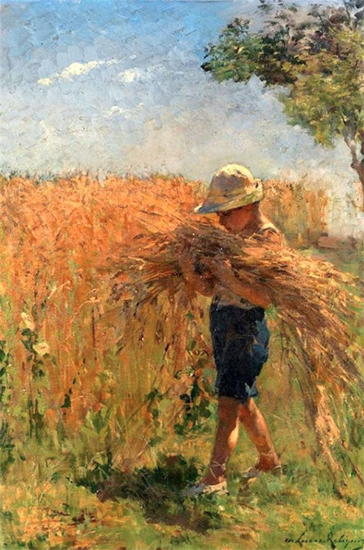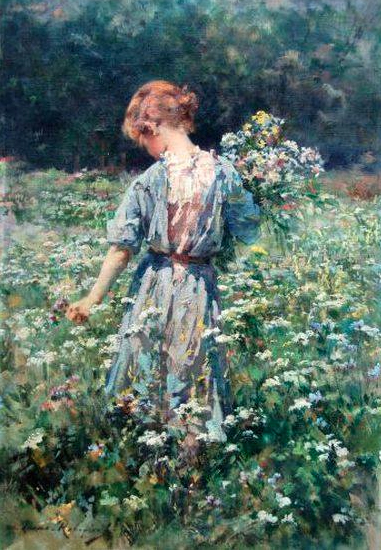 The Gleaner Gathering Meadow Flowers
Marie Lucas Robiquet *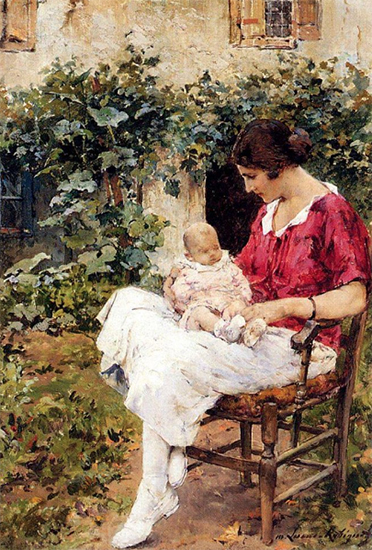 The First Born Marie Lucas Robiquet *
* The artwork in this article may be protected by copyright. It is posted on this site in accordance with fair use principles.