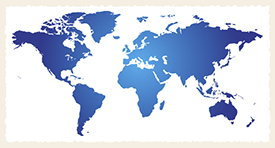 Pastel Painting Materials List for Workshops



Pastel Workshop Materials
and Supplies

You will want to have a selection of both soft and hard/semihard pastels in various hues, tints and shades. Perhaps the best option for beginners is to buy a set of pastels already designed for use. Many companies sell sets selected for landscape or portrait use and they generally represent a good price value over individual colors. The larger sets will give you greater choices and require less blending.

Soft Pastels:
I recommend that you purchase a high-quality landscape set of no less than 30 colors from one of these companies:
Schminke, Art Spectrum, Holbein, Sennelier, Great American or the Dick Blick house brand.
Go to: Dick Blick at, http://www.dickblick.com/categories/pastels/ to find these brands.
If you can afford the larger sets, buy one - but keep in mind that very large sets of pastels are not very portable outdoors.
I chose these brands because they are all artist quality and have good selections of browns and greens for landscape work. ( We do not really need a myriad of pastel blues, unless we are painting water). Their prices are similar, although the best value is the Dick Blick house brand.
If you can afford it, also purchase a set of "extra darks" from Sennelier, Great American, or Terry Ludwig - they will give your paintings added dimension.

Hard Pastels:
Hard/semihard pastels are necessary for finishing strokes and detail work. I recommend you purchase a small set of 24 or 36 - they will last years.
CretaColor, Derwent, Holbein, Nupastel, Sargent or Sennelier all make good sets, some specifically labeled for landscape. These are much less expensive than the larger soft pastels.
Source these at the same Dick Blick page as above.

Pastel Paper/Boards:
I have tried nearly every paper around, and now prefer to either prepare my own boards, or use specifically prepared cards/papers which have toothy, gritty coatings on them and a heavy stock. These coatings will accept lots of pastel and reworking without plugging up or going slick. The heavy weight eliminates wrinkling and flapping in the wind. I suggest you purchase prepared papers/boards from any one of these companies:
Clairefontaine Pastelmat pad, 12 sheets assorted colors, selection A, 9 x 12" or larger.
Sennelier La Carte pastel pad, 12 sheets assorted colors, 9 x 12" or larger.
Wallis Sanded Pastel Paper Pad, (my favorite), 8 sheets, Belgian Mist, 9 x 12" or larger.
If money is no object:
Richeson Gator Foam Sanded Boards, 9 x 12", terra cotta or sandstone, at least 7

Easel:
You will need a sturdy portable easel on which to paint. Any wooden French-type field easel will work, and these are available everywhere. Shop around, you can find these for between $50 and $150.
Or,
Go to: http://www.dakotapastels.com/pages/boxes-dakota.aspx, and purchase their Deluxe Travel Box and Tripod Easel. This is the lightweight set I have for plein air work, and it is a joy to use. If you are planning to paint outside frequently, then this is one of the best kits around. Made specifically for pastels - wood box and easel handmade in Italy.

Miscellaneous:
If you are not using the Richeson product above, then you will need a piece of FomeCor, Gatorboard, or heavy chipboard a few inches larger in size than your pastel paper on which to tape your paper securely.
Masking tape roll, 3/4"
View Finder, either the Viewcatcher, http://www.theartistsroad.net/store/products/14, or the Artwork Essentials pocket-sized viewfinder.
Sandpaper or premade sandpaper stick for sharpening.
Knife or razor blade, also for sharpening
Gum eraser
Kneaded eraser
A selection of blending stomps, small to large
Roll of paper towels
Large package of wet wipes
Pencil, HB or B
1 1/2" or 2" soft synthetic watercolor brush for wash effects
Large-mouth plastic water container, no bigger than 1 pint
Backpack or carryall to put everything in


Become an Artist's Road Member Today!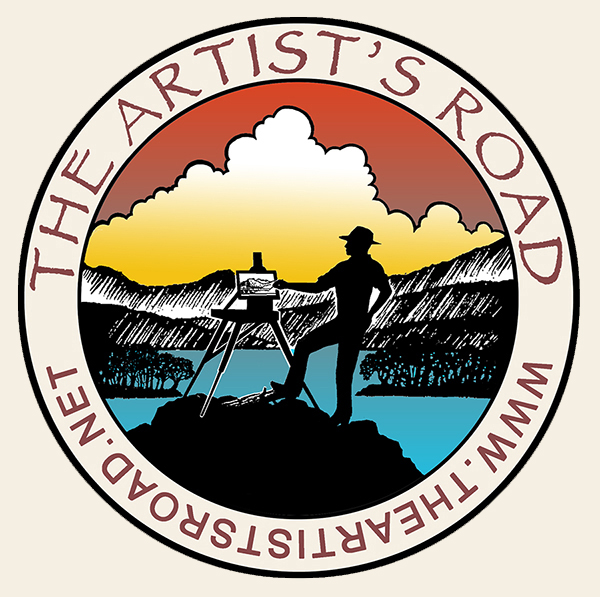 Click here to become a Member of The Artist's Road and enjoy access to all the in-depth articles, videos and tutorials. Guaranteed!

Already a Member?
Log in here. To renew your membership, log in and follow the links.

Not ready to become a Member yet? Subscribe to our free email postcard "Perspectives". Enter your email address below.
The Artist's Road Store
Our new eBook, A Primer on Painting Nocturnes.
Get inspired and then get out there! Filled with examples of night paintings, technical tips, night palette colors and a step-by-step demonstration.
Quarter Past Purple -
It's Time to Paint!
Get lots of "complements"
with this fun and useful timepiece.

Check out the
Leonardo DaVinci
backward-moving watch, or the
Salvador Dali
rotating mustaches watch.
Also
in our Store: check out our
tips and guides for the artist/traveler, and some of the tools and other products that we use in our own art and travels. We only offer things for sale in our Store that we

enthusiastically believe in.
The Artist's Road School
About Us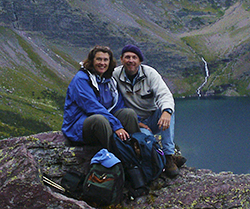 We are artists, authors and teachers with over 35 years of experience in painting the world's beautiful places. We created The Artist's Road in order to share our knowledge and experiences with you, and create a community of like-minded individuals. You can learn more about us and see our original paintings by clicking on the links below.

About Ann
About John
Hulsey Trusty Studios
We are also regular contributors to the Plein Air blog at Artist Daily.