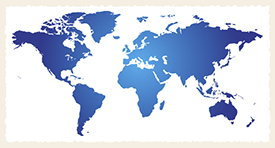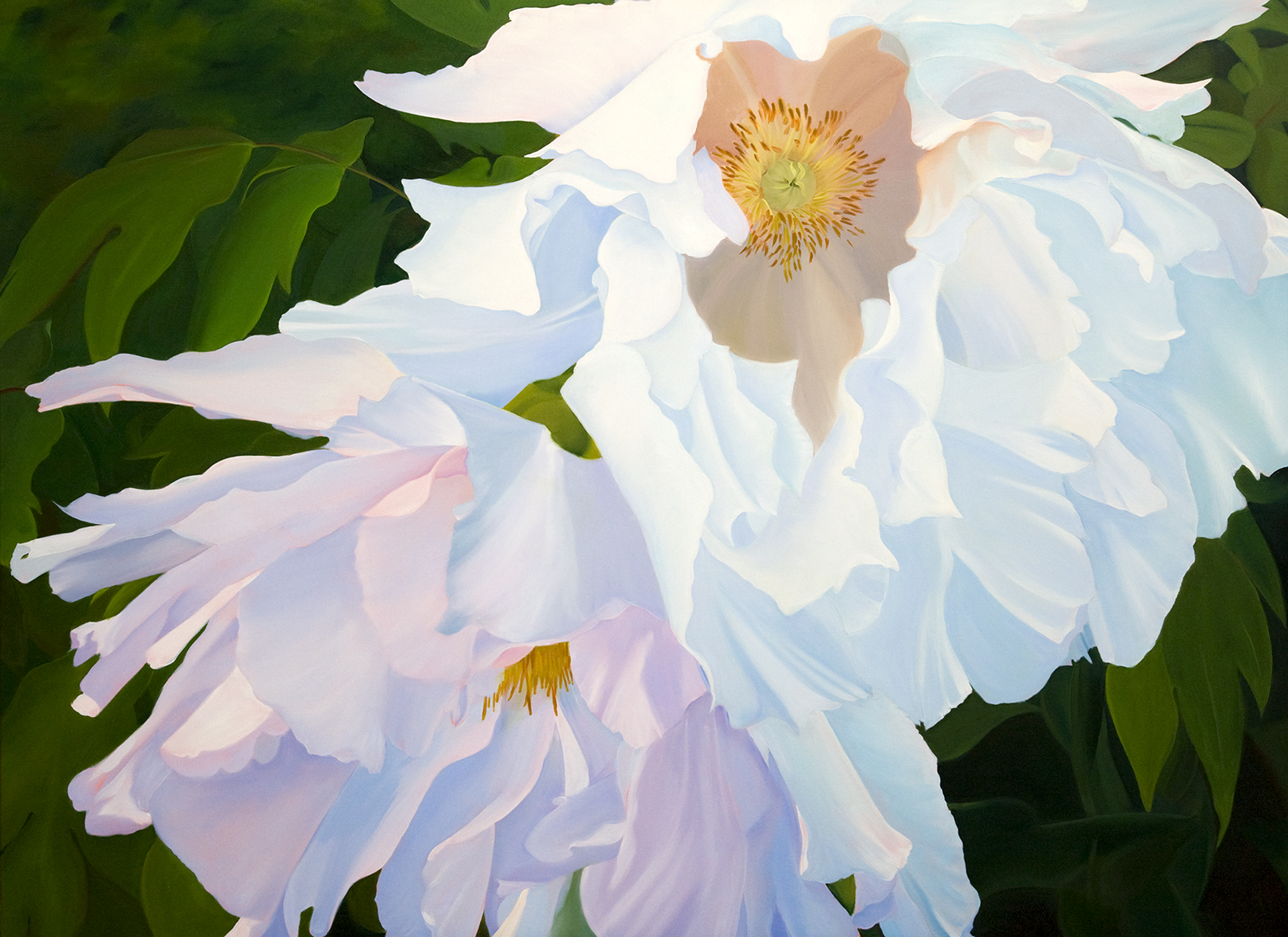 Flamenco 48 x 60" Oil on Canvas Ann Trusty
Welcome to The Artist's Road
A home for creative people with a passion for ART and TRAVEL.
H

aving spent a lifetime exploring and finding purpose and fulfillment through art, we decided to build this website to share what we have learned and to

inspire others

in their creative lives.
Some of the important content (over 350 articles) you'll find here is

instructional

- the steps to making paintings in oil, pastel or watercolor

often illustrated by v

ideos

, slide shows and Step-by-Step demonstrations. But just as important are the

stories of the experiences and adventures

we and others have had in over 40 years of making our way along the Artist's Road, in the

U.S. and

abroad.

Enjoy the free content.

It is our hope that you will find value and inspiration in it. If you do, please consider joining as a member in order to

access all the members-only in-depth articles

and to add your valuable support to

this important effort. And don't forget,

members receive discounts

on all the useful products, downloads, books and live workshops in our Store.

We all learn from each other.
Discover what top artists like Albert Handell, Marc Hansen, Kathy Anderson, James Gurney, Howard Friedland, Peter Fiore and many more have to say about their work and lives as artists in our regular


Voices of Experience

feature.

We believe that more artists in the world is a good thing for everyone.
B
ecome a Member of The Artist's Road Now.

Click

Click
"Together, John and Ann have decades of experience to share in watercolor, pastel, and oil painting, and they are some of the savviest, committed plein-air painters I've come across. Their expertise makes The Artist's Road a one-of-a-kind resource and Artist Daily is lucky to have them as contributing writers to our Plein Air blo
g".

Courtney Jordan, Editor, Artist Daily

New Member Content This Month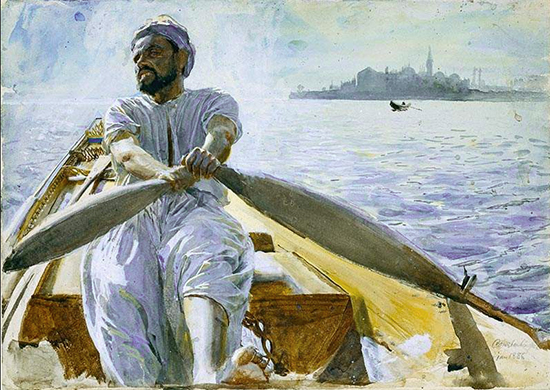 Why Watercolor? Voices of Experience:
We Ask Ten Top Painters Jim McVickers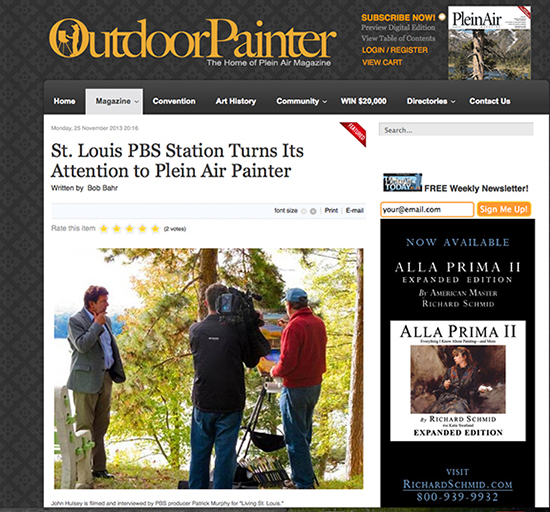 Page from the recent interview by Bob Bahr of
The Artist's Road co-founder John Hulsey

in Outdoor Painter (Plein Air Magazine). John shared with Bob his experiences this fall
being filmed by PBS St. Louis while he demonstrated

plein air paintiing high above the Mississippi River near Alton, Illinois.



"I consider my membership one of the best investments I have ever made.




I LOVE it!!!"
-
Joanne K.
"I love your Artist's Road site better than ANY other fine art site I have ever seen! I especially love the education, demonstrations with various media, just so many wonderful informative articles. I thank you both for making it so interesting, allowing us to be more creative."

- Diane S.

Enjoy this week's

free

Artist's Road Perspectives

Start a Little Fire
Perspectives No. 180


The Old Garden of the Alcazar in Seville Oil Joaquin Sorolla

W

hile driving home from seeing the exhibition, Sorolla and America, at the Meadows Museum in Dallas, we discussed the artist's phenomenally rapid rise from young art student to one of the most famous painters in the world at the time.
Granted, Joaquín Sorolla y Bastida was born with an outstanding talent, but talent isn't usually enough. Painting is a craft, and the importance of good training cannot be overstated. Fortunately, his enthusiasm for drawing and painting was noticed by his foster parents early on, and they saw to it that he received special art instruction. It is interesting to note that although Sorolla was also trained as a locksmith - his foster-father's trade - he was not pressured to remain a locksmith. Instead, he was offered better art schooling which led to winning a competition to study in Rome. From there, he worked extremely hard to take advantage of every opportunity to win the international prizes and recognition which eventually made him famous enough to be an independent artist. If he hadn't received encouragement, support and a first-class art education, his natural talent may not have been enough to make him the exceptional painter he became.
In his prime, Sorolla pushed painting beyond the known and accepted limits of the era into a new world of expressive possibilities. No one else painted like him. This exhibition underscores that remarkable fact.
Today, unfortunately, a good art education isn't a priority in many of our schools. Why this should be so makes neither social nor economic sense. Many in our culture consider art to be just a pastime, an entertainment, an unnecessary luxury and that false perception makes the arts an easy budget target to eliminate.
The reality is that the arts are a huge economic engine which contributes billions of dollars of growth to our national GDP every year. But even more importantly, if there are fewer art teachers, what will happen to all the young talents out there? How will they learn their craft? Who will encourage and inspire them? There may be another young Sorolla, bursting with talent, energy and ideas, but frustrated by the lack of interest in supporting what he or she can do.
Over half of the artists we have interviewed for The Artist's Road report that they had someone around them who was a strong influence in encouraging their interest in art at an early age. The answer to those budget cuts is that all of us must take up the educational slack in any way we can. We must be available to those young people who need encouragement or guidance and instruction in our communities. It is surprising how easy it is to start a little fire.
If you are not already a member, won't you consider joining us?
We're so sure that you will find the information at our place informative, useful and inspiring that we back our site with a money-back guarantee. And remember, members enjoy a healthy discount in The Artist's Road Store.
It's easy and inexpensive to join our community of talented artists:
Click

Click
Get on The Artist's Road
today!

Personalized Online Mentoring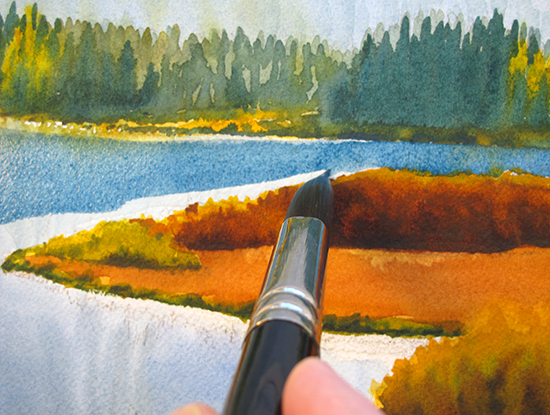 "W

e developed this watercolor course to serve those wishing to have the one-on
-one learning experience available to our workshop student
s, but without the expense or scheduling headaches of travel to distant locations. Building upon the essential information we included in

The Field Guide to Plein Air Painting in Watercolor,

this monthly course allows you to proceed at your own pace.

"

Perfect for those who have busy schedules.
Find Out More Here.
"Thanks for The Artist's Road, a constant source of inspiration." -

Marilyn N.


"This is an amazing site. I am such a beginner, you inspire me."

- Chris R.
"You guys are an inspiration. An inspiration to old artists, young artists,
and far more importantly, people of all ages . . . " - Ken B.


Copyright Hulsey Trusty Designs, L.L.C. (except where noted). All rights reserved. No portion of this website may be copied in any manner for use other than by the subscriber without permission from the publisher.
Become an Artist's Road Member Today!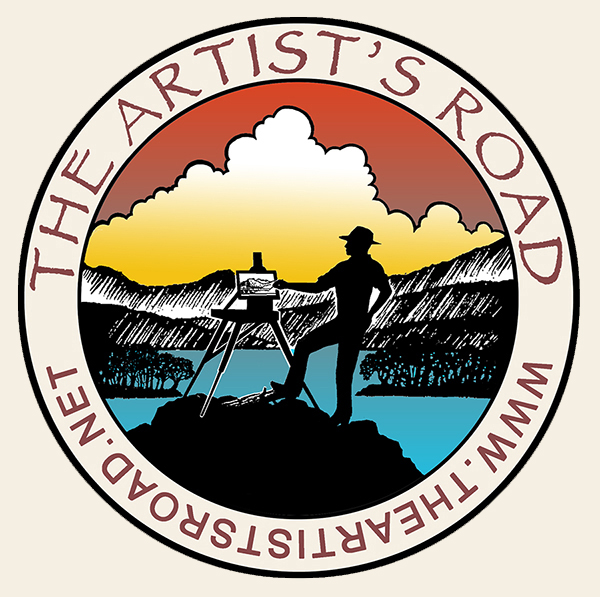 Click here to become a Member of The Artist's Road and enjoy access to all the in-depth articles, videos and tutorials. Guaranteed!

Already a Member?
Log in here. To renew your membership, log in and follow the links.

Not ready to become a Member yet? Subscribe to our free email postcard "Perspectives". Enter your email address below.
The Artist's Road Store
Our new eBook, A Primer on Painting Nocturnes.
Get inspired and then get out there! Filled with examples of night paintings, technical tips, night palette colors and a step-by-step demonstration.
Quarter Past Purple -
It's Time to Paint!
Get lots of "complements"
with this fun and useful timepiece.

Check out the
Leonardo DaVinci
backward-moving watch, or the
Salvador Dali
rotating mustaches watch.
Also
in our Store: check out our
tips and guides for the artist/traveler, and some of the tools and other products that we use in our own art and travels. We only offer things for sale in our Store that we

enthusiastically believe in.
The Artist's Road School
About Us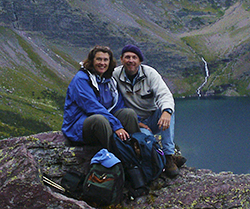 We are artists, authors and teachers with over 35 years of experience in painting the world's beautiful places. We created The Artist's Road in order to share our knowledge and experiences with you, and create a community of like-minded individuals. You can learn more about us and see our original paintings by clicking on the links below.

About Ann
About John
Hulsey Trusty Studios
We are also regular contributors to the Plein Air blog at Artist Daily.