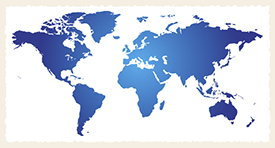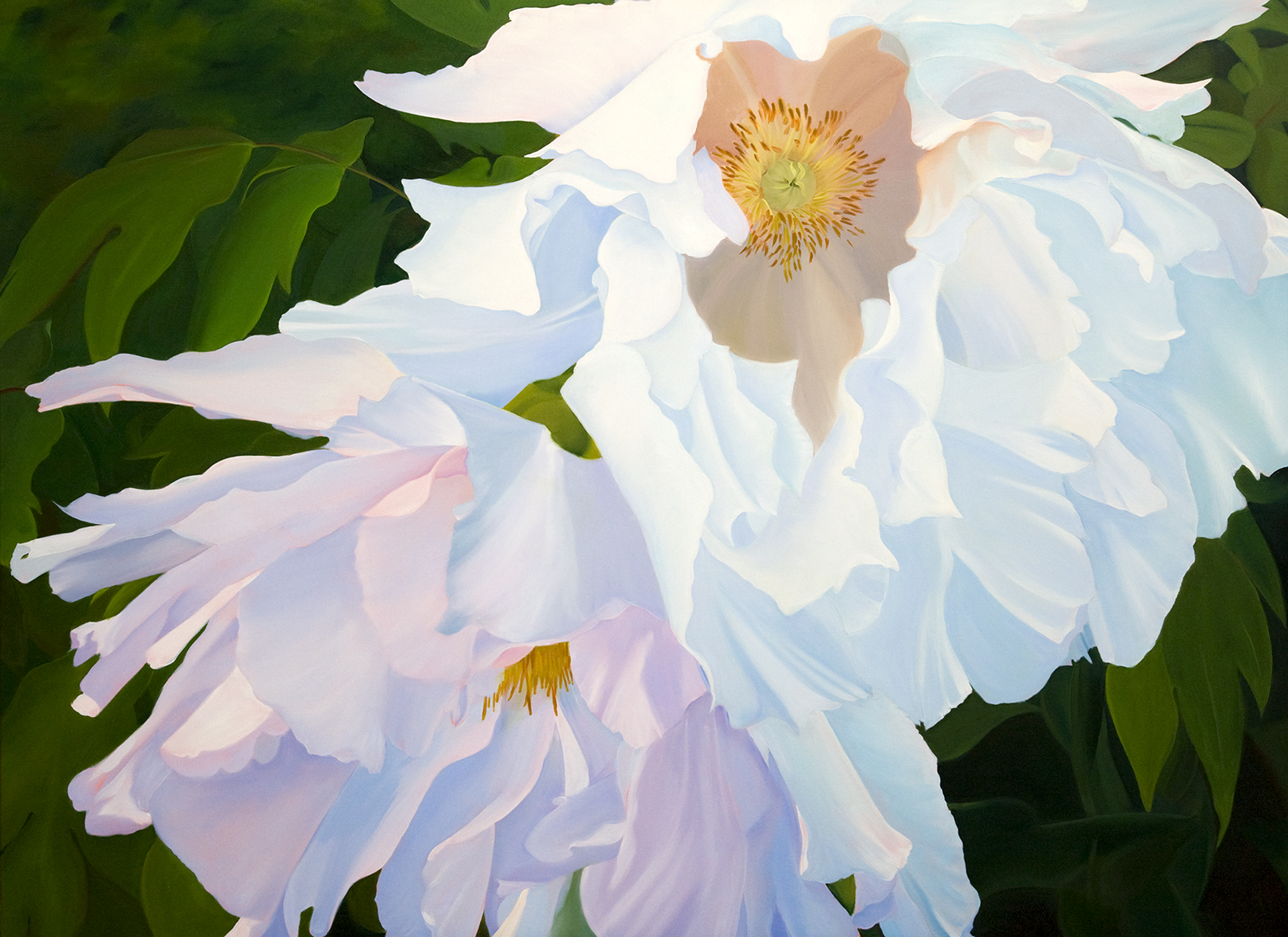 Flamenco 48 x 60" Oil on Canvas Ann Trusty
Welcome to The Artist's Road
A home for creative people with a passion for ART and TRAVEL.
H

aving spent a lifetime exploring and finding purpose and fulfillment through art, we decided to build this website to share what we have learned and to

inspire others

in their creative lives.
Some of the important content (over 350 articles) you'll find here is

instructional

- the steps to making paintings in oil, pastel or watercolor

often illustrated by v

ideos

, slide shows and Step-by-Step demonstrations. But just as important are the

stories of the experiences and adventures

we and others have had in over 40 years of making our way along the Artist's Road, in the

U.S. and

abroad.

Enjoy the free content.

It is our hope that you will find value and inspiration in it. If you do, please consider joining as a member in order to

access all the members-only in-depth articles

and to add your valuable support to

this important effort. And don't forget,

members receive discounts

on all the useful products, downloads, books and live workshops in our Store.

We all learn from each other.
Discover what top artists like Albert Handell, Marc Hansen, Kathy Anderson, James Gurney, Howard Friedland, Peter Fiore and many more have to say about their work and lives as artists in our regular


Voices of Experience

feature.

We believe that more artists in the world is a good thing for everyone.
B
ecome a

Member

of The Artist's Road Now.



Click

Click
"Together, John and Ann have decades of experience to share in watercolor, pastel, and oil painting, and they are some of the savviest, committed plein-air painters I've come across. Their expertise makes The Artist's Road a one-of-a-kind resource and Artist Daily is lucky to have them as contributing writers to our Plein Air blo
g".

Courtney Jordan, Editor, Artist Daily

New Member Content This Month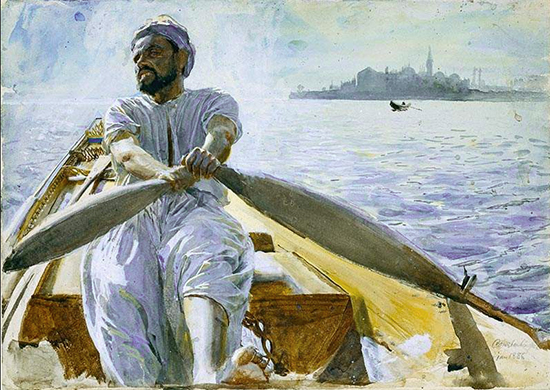 Why Watercolor? Voices of Experience:
We Ask Ten Top Painters Jim McVickers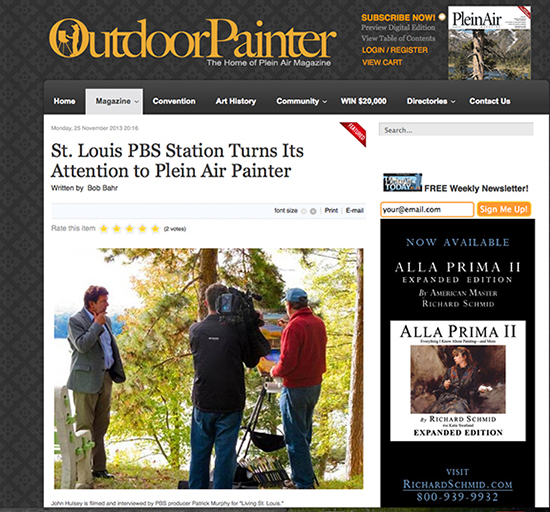 Page from the recent interview by Bob Bahr of
The Artist's Road co-founder John Hulsey

in Outdoor Painter (Plein Air Magazine). John shared with Bob his experiences this fall
being filmed by PBS St. Louis while he demonstrated

plein air paintiing high above the Mississippi River near Alton, Illinois.



"I consider my membership one of the best investments I have ever made.




I LOVE it!!!"
-
Joanne K.
"I love your Artist's Road site better than ANY other fine art site I have ever seen! I especially love the education, demonstrations with various media, just so many wonderful informative articles. I thank you both for making it so interesting, allowing us to be more creative."

- Diane S.

Enjoy this week's

free

Artist's Road Perspectives

The Root of All Art

Perspectives No. 181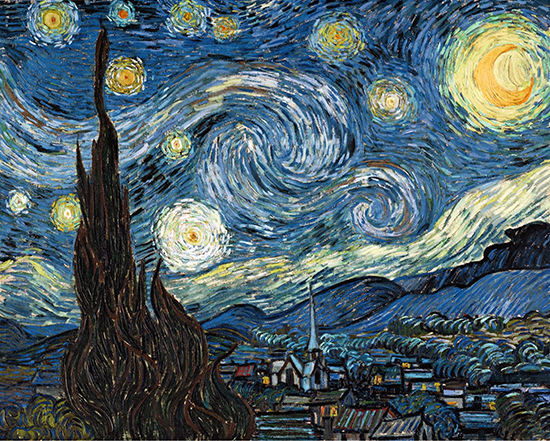 The Starry Night 1889 (PD US) Vincent van Gogh
A
s artists, our job is that of attentive observation. In being present and paying careful attention, we may experience fleeting moments of awe, connection, inspiration, perhaps even transcendence. It is difficult to describe, but perhaps these words by astrophysicist Adam Frank come close: ". . . the whispers of what lies beyond the boundary of the expressible and the inexpressible."
Scientists are not so different from artists. They are observers as well. And in their attentive observation, they may also find these enigmatic moments.
Adam Frank recently wrote an article for the NPR 13.7 Cosmos and Culture Commentary on Science and Society called, "When Nature Speaks, Who Are You Hearing?" We contacted him to see if we could reproduce parts of it here. It is fascinating to read the words of a scientist describing what we as artists so often feel.
He calls it "sacredness", although he is quick to say that he is not a religious man.
"So what, then, is this experience of sacredness? Perhaps, in the moments when that strange, pregnant feeling of presence rises up to meet us — that sense of more and of less — we are gaining an intuition of the thing-in-itself. . . . the ability to hear the whispers of what lies beyond the boundary of the expressible and the inexpressible.
I once heard poetry described as just this kind of boundary. And what is true for poetry is equally apparent in music, dance and all our forms of art. They allow us to amplify the whispers that speak through our intuitions of the boundless.
These whispers even appear at the edges of our explanations. They are what give explanations their power to enthrall us and ignite our awe. They animate the fierce poetic economy of mathematical physics and the thrall of Hubble Space Telescope images. In this way science, too, becomes a gateway to the experience of sacredness.
In the end, what we have is a conversation, a lifelong dialogue with life. It's a conversation expressed not in words but in the immediacy of experience and the poetry of the one, single now. And that is exactly where the experience of sacredness lives."
To read the entire article by Adam Frank, go to:
NPR 13.7 Cosmos and Culture Commentary
.

If you are not already a member, won't you consider joining us?
We're so sure that you will find the information at our place informative, useful and inspiring that we back our site with a money-back guarantee. And remember, members enjoy a healthy discount in The Artist's Road Store.
It's easy and inexpensive to join our community of talented artists:
Click

Click
Get on The Artist's Road
today!

Personalized Online Mentoring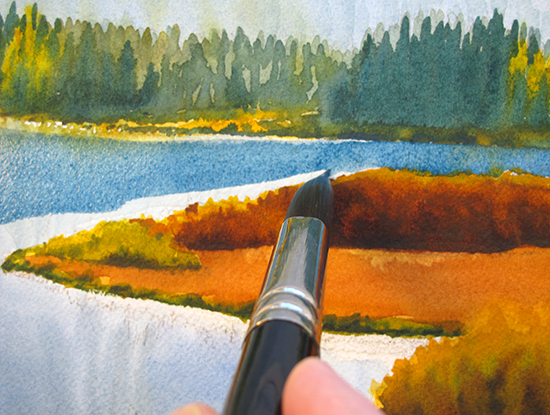 "W

e developed this watercolor course to serve those wishing to have the one-on
-one learning experience available to our workshop student
s, but without the expense or scheduling headaches of travel to distant locations. Building upon the essential information we included in

The Field Guide to Plein Air Painting in Watercolor,

this monthly course allows you to proceed at your own pace.

"

Perfect for those who have busy schedules.
Find Out More Here.
"Thanks for The Artist's Road, a constant source of inspiration." -

Marilyn N.


"This is an amazing site. I am such a beginner, you inspire me."

- Chris R.
"You guys are an inspiration. An inspiration to old artists, young artists,
and far more importantly, people of all ages . . . " - Ken B.


Copyright Hulsey Trusty Designs, L.L.C. (except where noted). All rights reserved. No portion of this website may be copied in any manner for use other than by the subscriber without permission from the publisher.
Become an Artist's Road Member Today!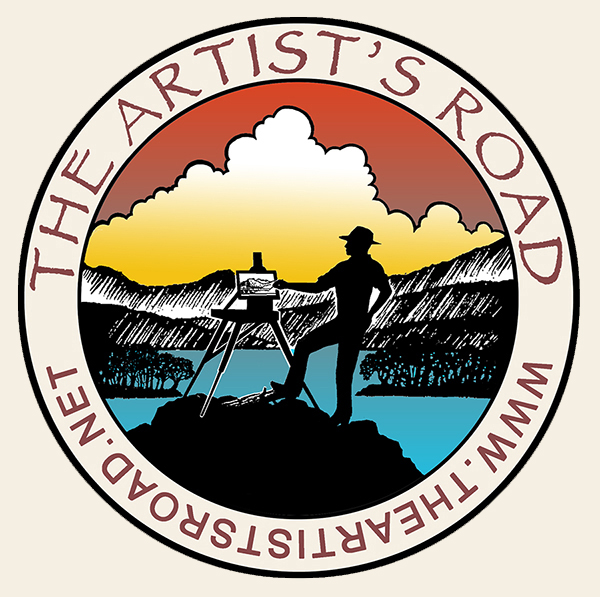 Click here to become a Member of The Artist's Road and enjoy access to all the in-depth articles, videos and tutorials. Guaranteed!

Already a Member?
Log in here. To renew your membership, log in and follow the links.

Not ready to become a Member yet? Subscribe to our free email postcard "Perspectives". Enter your email address below.
The Artist's Road Store
Our new eBook, A Primer on Painting Nocturnes.
Get inspired and then get out there! Filled with examples of night paintings, technical tips, night palette colors and a step-by-step demonstration.
Quarter Past Purple -
It's Time to Paint!
Get lots of "complements"
with this fun and useful timepiece.

Check out the
Leonardo DaVinci
backward-moving watch, or the
Salvador Dali
rotating mustaches watch.
Also
in our Store: check out our
tips and guides for the artist/traveler, and some of the tools and other products that we use in our own art and travels. We only offer things for sale in our Store that we

enthusiastically believe in.
The Artist's Road School
About Us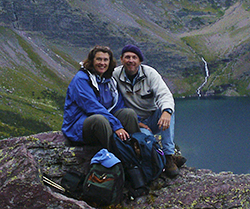 We are artists, authors and teachers with over 35 years of experience in painting the world's beautiful places. We created The Artist's Road in order to share our knowledge and experiences with you, and create a community of like-minded individuals. You can learn more about us and see our original paintings by clicking on the links below.

About Ann
About John
Hulsey Trusty Studios
We are also regular contributors to the Plein Air blog at Artist Daily.