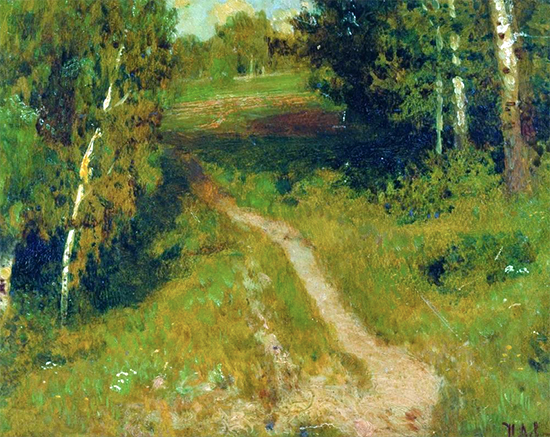 A Birch Grove Isaac Levitan (1860-1900)
It's easy and inexpensive to join
our large and growing community of talented artists.
Click

Click
Get on The Artist's Road
today!

Painting Workshops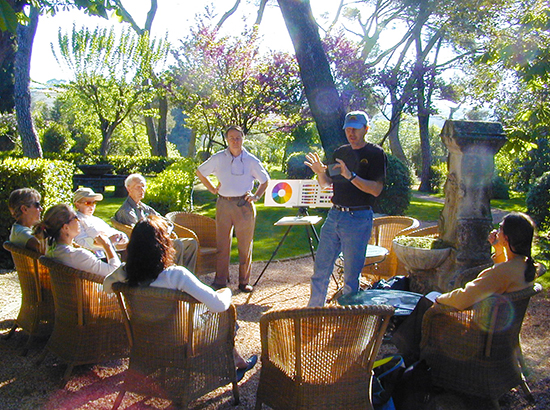 John Teaching in Provence, France
F

ew educational experiences can beat watching a professional at work for quick learning. If you are a beginner, John will show you how to get started the right way. Or, if you are an experienced painter and want to take your skills up to a new level, then this is the learning experience for you. You will be able to soak up
valuable technical advice and pointers while

watching John create a demonstration painting each morning. In the afternoons, learn the secrets of the pros first-hand
, as John gives you the kind of individual advice that not only can make your painting stronger, but cuts your learning curve in half. C
onsider enrolling in one of our painting workshops today.

Click here to see our current workshop schedule.
"Thanks for The Artist's Road, a constant source of inspiration." -

Marilyn N.


"This is an amazing site. I am such a beginner, you inspire me."

- Chris R.
"You guys are an inspiration. An inspiration to old artists, young artists,
and far more importantly, people of all ages . . . " - Ken B.


Copyright Hulsey Trusty Designs, L.L.C. (except where noted). All rights reserved. No portion of this website may be copied in any manner for use other than by the subscriber without permission from the publisher.