Old Warriors

Perspectives No. 323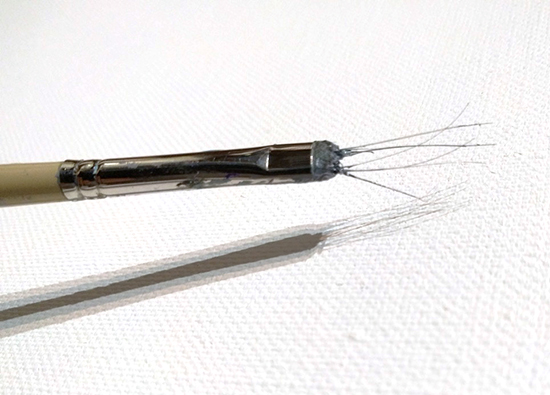 Having just written an article this month about artists' oil brushes, we began thinking about our favorite brushes and why they became so. As we looked through our large collections, we noticed some very worn brushes which we hang on to for some reason. It's true, some old ragged specimens can produce very interesting textures and marks, and we've come to love that about them. John Singer Sargent preferred painting watercolors with some very dicey-looking Kolinsky sables. But what he could do with those! It takes one's breath away.

Other old warriors we keep because of our affection for them. After all, we spent many hours painting with them, holding them, turning them, appreciating the strokes they could make when needed. We made some of our favorite paintings with them and now, we are too fond of them to put them into retirement. Just looking at them reminds us of not only the paintings they helped us make, but that particular time period—those years in our lives as well. They became old friends, and while it may seem strange for non-painters to read about our fondness for our tools, it is not uncommon among artists to develop affection for superb equipment.

Some of our favorite brushes just aren't made anymore or, when they are, they are not made the same way they once were. Kolinsky hair sable brushes are now becoming a thing of the past and only suppliers with a stockpile of this precious stuff can make and sell them. So we hang on to our old brush friends, trying to eke out a few more paintings from them. As you can see above, our friend Tom Paquette has taken this idea to an extreme, and we wonder what kind of special marks this brush makes that he can't do without!

Do you have a special old brush or brushes you just can't throw away? Send us photos and we'll publish the best ones.
Save
Save
Save