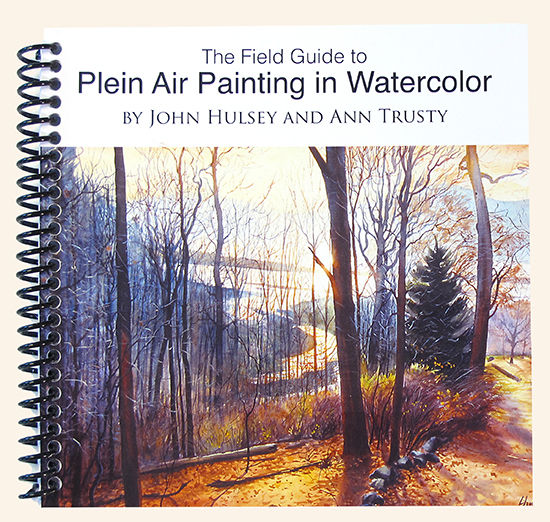 NEW!
Just out - our
latest
eBook
, The Field Guide to Plein Air Painting in Watercolor.
52-pages, illustrated in color and b+w. This informative instructional manual breaks down the essentials of watercolor technique in step-by-step demonstrations.
Also in our Store
: check out our
tips and guides for the artist/traveler, and some of the tools and other products that we use in our own art and travels. We only offer things for sale in our Store that we
enthusiastically believe in.